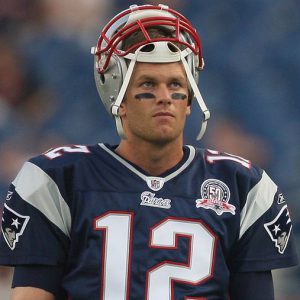 The Boston Hersld's Ron Borges got scammed Thursday nite by someone claiming to be Tom Brady's agent Don Yee.
The texting back and forth led Borges to believe that Brady was going to hold out of OTS's this Spring unless the Patriots gave him a contract similar to that of Jimmy Garappolo.
The problem was that Borges never checked the validity of the person claiming to be Yee. The Herald has just now pulled the story off their website pending a review of Borges' sources.
KEVIN HARRIMAN
The following article appears on the WEEI.com website
By Rob Bradford
WEEI.com
It looks like Tom Brady will be attending the OTAs after all.
The Kirk & Callahan show uncovered that the Boston Herald's story "Tom Brady wants to get paid like Jimmy G, or he'll skip OTAs" was a product of a hoax.
Kirk Minihane, Gerry Callahan and Mike Mutnansky revealed Friday morning that a texter "Nick in Boston" was pretending to be Tom Brady's agent Don Yee when texting Boston Herald columnist Ron Borges. The texts informed Borges that Brady was intent on sitting out the Patriots' preseason workouts unless he was compensated like his former backup, Jimmy Garoppolo, who agreed to the largest deal in NFL history (5 years, $137.5 million) Thursday.
The story was immediately refuted by such outlets as NBC Sports Boston and NESN late Thursday night. And then, during their show, Kirk & Callahan offered more evidence that the report was based off incorrect information: