RED SOX NOTES (75-33)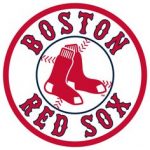 THE RED SOX earned their 3rd straight win, improving to 4-1 on the homestand…Lead MLB with 75 wins and a .694 W-L%.
Improved to 6-3 in extra-inning games, winning their 4th game in walk-off fashion (last 7/27 vs. MIN, Betts HR)…Have won 3 of their last 7 home games with walk-offs (also 7/14 vs. TOR, Bogaerts grand slam).
Have earned walk-off wins in each of their last 3 home games vs. PHI, also doing so on 6/12/17 (Pedroia single) & 6/13/17 (Benintendi single).
Matched their longest game of the season by innings (also 4/3 at MIA & 5/1 vs. KC).
Was their 1st game of 13.0+ IP with 1 or 0 R allowed since 9/13/15 at TB (2-0 win)…Was their 3rd such game in the last 25 seasons (also 7/17/11 at TB, 1-0 win).
Reached a season-high 42 games over .500, their highest mark since the end of play on 9/29/46 (+54, 104-50).
Have won 19 of their last 23 games (.826) and 45 of their last 63 (.714).
Have won 14 of their last 16 games at Fenway Park…Their 38-14 home record (.731) is the best in the majors.
Have won 75 games through two-thirds of the season…Are tied for their most wins ever through 108 team games…Went 75-31-2 in 1946.
Are the 4th team in the Expansion Era (1961-pres.) to win as many as 75 of their first 108 games, joining the 1998 Yankees (114-48), the 2001 Mariners (116-46), and the 2017 Dodgers (104-58).
Are the 16th team in MLB's Modern Era (1900-pres.) to win as many as 75 of their first 108 games…Of the previous 15, 14 went on to win their league's pennant (93.3%), and 8 (53.3%) won the World Series.
Tied the game in the 5th…Are 9-2 when tied after 6 innings, 8-3 when tied after 7, and 5-1 when tied after 8.
Eduardo Núñez's 3B marked the team's 3rd in their last 3 games…Have 21 triples this season, 2 more than they had in 2017…17 of 21 have come at home.
Turned a 5-2-6-5 double play to end the top of the 3rd inning, making an out at 3B and an out at home.
Red Sox starting pitchers have posted a 1.41 ERA (11 ER/70.1 IP) in their last 12 games…According to Elias, that marks the lowest ERA by a Red Sox starting staff over a 12-game period since 7/20-8/3/1933 (1.31).
Tonight's attendance of 37,722 marked the largest at Fenway this season…Was the 16th consecutive sellout at the venue.
BLAKE SWIHART (1-for-2, 2B, RBI) hit a walkoff ground-rule double in the bottom of the 13th inning, his 1st career walkoff RBI.
Extended his hitting streak to 10 games (.429/12-for-28).
DAVID PRICE (8.0 IP, 8 H, ER, BB, 5 SO) allowed 1 ER over 8.0 IP, his 2nd-longest start of 2018 (9.0-inning CG win on 5/17 vs. BAL).
Was his longest start with 1 or 0 runs allowed since shutting out the Yankees over 8.0 IP on 7/16/17 at Fenway.
Marked the longest start by a Red Sox pitcher since 6/8 vs. CWS (Chris Sale, 8.0 IP).
Marked his 3rd consecutive quality start and 12th of the season…Has allowed 3 or fewer ER in 12 of his last 14 starts.
Has allowed 3 or fewer ER in 11 straight Interleague starts (3.19 ERA, 24 ER/67.2 IP), and 17 of his last 18 (2.63 ERA, 36 ER/123.1 IP).
Walked 1 tonight and has issued just 3 BB over his last 5 starts (29.0 IP).
EDUARDO NÚÑEZ (2-for-5, R, 3B, RBI) tied the game with a 1-out triple in the 5th inning, his 2nd in his last 3 games (also 7/28 vs. MIN) and the 18th of his career.
Added a single in the 13th…Has multiple hits in each of his last 4 games, his longest such streak since 9/4-9/17 and 1 shy of a career-long streak.
Is 8-for-16 (.500) with 3 R, 2 2B, 2 3B, and 3 RBI over his last 4 games.
Stole his 5th base of the season, his first since 6/9 vs. CWS…Put himself in scoring position with nobody out in the 13th.
Prior to Saturday, had not tripled since 8/18/16 with SF vs. NYM…That triple was his most recent RBI triple.
4 of his 18 triples have tied the game or given his team the lead (last 9/3/14 with MIN vs. CWS)…3 of the 18 have come at Fenway.
SANDY LEON (1-for-3) hit an infield single to the second baseman in the 3rd, the Red Sox' first hit of the night.
Was just his 8th career hit to the right side of the infield (216 career hits).
In 31 career Interleague games, has hit .305 (29-for-95)…Is batting .356 (16-for-45) in 13 career Interleague games at Fenway.
Is 34-for-137 (.248) with 19 R, 8 2B, 4 HR, and 17 RBI in his last 42 games, raising his AVG from .111 to .220.
Threw Roman Quinn out at 2B to end the top of the 9th…Was his 4th catcher caught-stealing of the season.