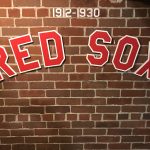 RED SOX NOTES (64-29)
THE RED SOX earned their ML-best 64th win and 8th in a row…Their .688 winning percentage is the highest in the majors.
· This is the 3rd time in the club's 118-year history they have won at least 64 of their first 93 games, having also done so in 1912 (64-29) and 1946 (65-26-2).
· Marks their 3rd winning streak of 8+ games this season, more than any other team in the majors…The last time the Red Sox had as many as 3 winning streaks of 8+ games in the same season was 1978 (4).
· Are 1 win shy of matching their longest winning streak of the season (9 games, 3/30-4/10).
· Are the 8th team in the Expansion Era (1961-pres.) to win as many as 64 of their first 93 games (last LAD in 2017)…5 of the previous 7 won their league's pennant…Each of the previous 7 finished the regular season with over 100 wins, averaging 107.1.
· Their 64 wins are the 2nd-most ever by any team before the All-Star break, trailing only the 1969 Orioles (65).
· Improved to a season-high 35 games over .500, their highest margin over .500 since the end of play on 10/2/04 (98-63).
· Have won 13 of their last 15 games, and 15 of their last 18…Have won their last 6 games at Fenway Park.
· The Red Sox had 4 players record multiple RBI: Benintendi (2), Moreland (2), Bogaerts (2), Bradley Jr. (2)…Matched their most in a game this season (also 4, 4/10 vs. NYY, 14-1 win).
· Scored as many as 8 runs for the 22nd time this season…Have won each of those games…Was just the Red Sox' 2nd game this season scoring as many as 8 runs without hitting a HR (8-7 win on 4/8 vs. TB).
· Have won 11 of their last 13 games vs. TEX, including each of their last 5.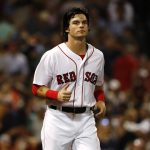 ANDREW BENINTENDI (2-for-4, R, BB, 2 2B, 2 RBI) recorded multiple hits in his career-long 5th consecutive game…In those games, is 12-for-19 (.632) with 9 R, 5 2B, HR, and 4 RBI…His 32 multi-hit games this season trail only J.D. Martinez (38) for the most by a Red Sox during the campaign.
· Also reached via BB in the 1st inning…Has reached safely as many as 3 times in a team-leading 23 games this year…Entered today tied for the 4th-most such games in the AL (22; Mike Trout-32, Aaron Judge-28, José Altuve-26, Shin-Soo Choo-22).
· Hit RBI doubles in the 3rd and 7th innings…Has doubled in each of his last 4 games, matching a career-long streak (also 8/24-9/19/16).
· Is batting .367 (29-for-79) with RISP this season, including 7 hits in his last 16 such AB (.438).
· Holds a .335/.414/.602 batting line with 44 R, 15 2B, 2 3B, 12 HR, and 39 RBI over his last 54 games (69-for-206, 1.016 OPS).
· Has hit .339/.398/.618 in 41 games at Fenway Park this season (1.016 OPS, 34 R, 17 2B, 4 3B, 7 HR, 34 RBI)…Has 13 XBH in his last 18 home games.
· Stole 3rd base in the 7th inning, his 17th SB in 18 attempts this season (94.4%)…Entered today leading the AL in SB rate (94.1%).
JACKIE BRADLEY JR. (2-for-4, R, 2 2B, 2 RBI) doubled home Blake Swihart in the 3rd and 6th innings…Marked his 2nd multi-XBH contest of 2018 (also 6/26 vs. LAA: 2B, HR), and his 8th career game with multiple doubles (last 7/26/17 at SEA).
· The Red Sox are 52-10 when Bradley Jr. drives in multiple runs during his career, and 18-1 when he records at least 1 RBI in 2018.
· Is batting .333 (15-for-45) with 12 RBI over his last 13 games (7 R, 5 2B, 2 HR)…Has reached in 16 of his last 18 games (.357 OBP).
· Collected multiple hits for the 3rd time in his last 5 home games…Is 10-for-18 (.556) with 4 R, 3 2B, 2 HR, and 8 RBI in those games.
· Has hit .377/.450/.698 over his last 18 contests at Fenway Park (20-for-53, 10 R, 6 2B, 3B, 3 HR, 12 RBI).
MOOKIE BETTS (2-for-4, BB, 2 R, 2B) singled and doubled in his 30th multi-hit effort…Also reached via BB, his 22nd game reaching base 3+ times this year.
· Leads the majors with a .346 AVG, .675 SLG, and 1.110 OPS…Ranks 2nd with 74 runs scored.
· Is batting .400 (14-for-35) during his 8-game hitting streak, and .375 (27-for-72) over his last 18 games.
· Has hit .385 (40-for-104) at Fenway Park this season…Entered today leading the majors in home AVG (min. 100 PA).
MITCH MORELAND (1-for-2, BB, SF, R, 2 RBI) plated a run in the 3rd inning with a single to right field and added another RBI in the 5th with a sacrifice fly…Was his 2nd multi-RBI contest in his last 3 games.
· Is batting .308 (20-for-65) with 13 RBI in his last 18 games, hitting in 15 of those contests.
· Has hit .467/.514/.600 in 10 career games against his former club (1.114 OPS, 14-for-30, 6 R, 2B, HR, 9 RBI).