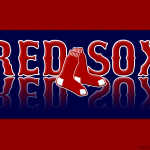 STATE OF THE SOX: The Red Sox lead MLB with 62 wins and own the majors' highest winning percentage (.681).
>>> The Sox have won each of their last 6 games, as well as 11 of their last 13, and 13 of their last 16.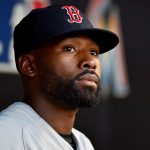 ON THE OFFENSIVE: The Red Sox lead the majors in runs scored per game (5.37), AVG (.270), SLG (.461), OPS (.798), doubles (197), and XBH (338).
>>> The Sox also rank 2nd in MLB with 128 HR, only 40 shy of their 2017 total (168; fewest in AL).
>>> The Sox have scored 7+ runs and recorded 14+ hits in each of their last 3 games.
>>> In their last 16 games (beginning 6/21), the Sox have averaged 7.2 runs and hit .319 with a .909 OPS (183-for-574, 23 HR)…They have scored 10+ runs in 4 of their last 8 games, including 3 of their last 5.
X FACTOR: Xander Bogaerts today was named AL Player of the Week, his 1st time ever earning the honor…He is the 2nd Red Sox honoree this season (also J.D. Martinez, 5/14-20).
>>> Bogaerts played in 5 games during a 6-0 week for BOS, going 6-for-15 (.400) with a .600 OBP, 2 HR, 2 2B, 10 RBI, 6 R, 8 BB, 1 HBP, and only 1 SO.
>>> Bogaerts has recorded multiple RBI in each of his last 4 games, the longest streak of his career…No Red Sox player has had 2+ RBI in 5 straight games since Damon Buford and Nomar Garciaparra both did so in 1998.
#VOTEBENNY: Andrew Benintendi can be elected as the final player on the AL's roster via the Camping World MLB All-Star Game Final Vote…Voting can be cast online through 4 p.m. ET on Wednesday, 7/11, at www.redsox.com or www.mlb.com and on mobile devices…The AL and NL winners will be announced Wednesday at 8 p.m.
>>> Among the AL's 5 Final Vote candidates, Benintendi ranks 1st in OBP (.379), OPS (.894), runs (65), RBI (55), triples (5), and steals (16).
>>> On Saturday and Sunday, Benintendi reached base in 10 consecutive plate appearances, tied for the longest streak in MLB this season (also José Altuve).