RED SOX NOTES (100-46)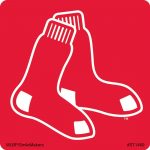 THE RED SOX earned their ML-leading 100th win of the season, reaching the milestone for the 1st time since 1946 and 4th time in franchise history (105 in 1912, 104 in 1946, and 101 in 1915)…Lead MLB with a .685 winning percentage.
·       Their 100 wins are their most since 1946 (104) and 4th-most in franchise history…Have 16 games to play.
·       Alex Cora became the first manager to lead a team to 100+ wins in his 1st season with the club since Felipe Alou (2003 Giants, 100-61) and the first manager to lead a team to 100+ wins in his 1st year as an ML manager since Dusty Baker (1993 Giants, 103-59).
·       Cora became just the 2nd Red Sox manager to lead the team to 100+ wins in his 1st season with BOS, joining Jake Stahl (105-47 in 1912).
·       Their magic number to win the division is 8, with the Yankees and Twins underway in Minnesota.
·       Set a new season high by reaching 54 games over .500…The only other years in which the Red Sox reached 54+ games over .500 are 1946 (+54) and 1912 (+58).
·       Have reached 100 wins in just 146 games, the fastest to 100 victories in franchise history (previous: 147 games in 1912)…The last ML team to reach 100 wins in as few games was SEA in 2001 (140 games).
·       Are the 5th team in the Expansion Era (1961-pres.) to reach 100 wins in 146 games or fewer, joining NYY in 1961 (109-53), BAL in 1969 (109-53), NYY in 1998 (114-48), and SEA in 2001 (116-46).
·       Are the 17th team in MLB's Modern Era (1900-pres.) to win as many as 100 of their first 146 games…9 of the previous 16 won the World Series.
·       Are the 7th team in MLB's Modern Era to earn 100 wins this early in the calendar (9/12).
·       Are just the 3rd AL team since 2010 to record 100+ wins, joining HOU and CLE in 2017…The last AL East team with 100 or more wins was NYY in 2009 (103).
·       Have won 12 of their last 14 games against TOR and are 27-10 (.730) vs. the club since 2017…Their 14 wins vs. TOR this season are tied for a franchise record.
·       Have won 51 games at Fenway this season (49 on the road)…Their .718 home winning percentage (51-20) is the best in the majors.
·       Earned their 14th team shutout of the season, 2nd-most in the AL…Was their 3rd 1-0 win of the season (3/30 at TB, 7/20 at DET) and their first at Fenway Park since 6/2/15 vs. MIN…Was their first 1-0 win over the Blue Jays in over 10 years (4/29/08 at Fenway Park).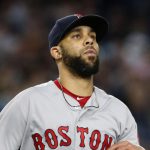 DAVID PRICE (7.0 IP, 3 H, 7 SO) allowed just 3 hits over 7.0 scoreless innings, earning his 15th win of the season.
·       Allowed just 3 baserunners over 7.0 IP, all with singles…Did not allow a baserunner until Yangervis Solarte singled with 1 out in the 5th inning.
·       In 9 starts since the All-Star break, is 5-0 with a 1.56 ERA (10 ER/57.2 IP), .188 opponent AVG, 0.83 WHIP, and 60 SO/9 BB.
·       Was his 4th scoreless start over his last 9 outings, and 6th of the season.
·       Since 5/12, has gone 13-2 with a 2.94 ERA (42 ER/128.2 IP) in 21 starts…Has 137 SO against just 27 walks in that time.
·       Has allowed 3 or fewer ER in a season-high 10 straight starts, his longest such streak since 5/30-8/5/14 with TB & DET (13).
·       The Red Sox have won 18 of his last 21 starts…Price has started 21 team wins…The only other AL pitchers to start 21+ team wins this year are Luis Severino and Gerrit Cole.
·       Extended his home winning streak to a career-long 8 straight decisions…In 12 home starts over that streak, has a 2.31 ERA (20 ER/78.0 IP).
·       His 4 wins vs. TOR this season are tied for the most in a single season vs. the club…4 other Red Sox have achieved that feat (last Jon Lester in 2013)…The last 2 Red Sox pitchers to earn the win in 4 straight starts vs. TOR are Tim Wakefield (4/21/04-9/27/05) and Roger Clemens (9/20/89-8/2/91).
·       Holds the all-time best winning percentage (.875, 21-3) and ERA (2.52, 53 ER/189.1 IP) vs. TOR (min. 25 GS)…His 21 wins vs. TOR rank 4th all-time.
 JACKIE BRADLEY JR. (1-for-2, 2B, BB) hit his 28th 2B of the season in the 8th inning and stole his 14th base, extending a career high.
·       Has hit safely in his last 9 home games vs. TOR (.393/11-for-28, 6 R, 6 2B, 1.076 OPS).
·       In his last 33 games at Fenway, is batting .339/.390/.560 (37-for-109) with 22 R, 13 2B, 3B, 3 HR, 21 RBI.
·       Over his last 62 games, is 60-for-209 (.287) with 39 R, 18 2B, 3 3B, 8 HR, and 38 RBI…Has a .517 SLG and an .866 OPS in that time.
·       Ranks 2nd among active hitters with an 88.0% career stolen base success rate (44-for-50; min. 40 attempts).
CRAIG KIMBREL (1.0 IP, BB, 2 SO) earned his 39th save of the season, 2nd in the AL and the 6th-most by a Red Sox closer in a single season (last Jonathan Papelbon, 41 in 2008).
·       Marked his 330th career save, passing Francisco Cordero (329) and tying John Wetteland for 14th on MLB's all-time list.