RED SOX NOTES (28-14)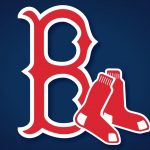 THE RED SOX fell to 28-14, having lost each of their last 2 games, 5 of their last 8, and 12 of their last 23.
· Are 1-4 vs. Oakland this season, and 27-10 vs. all other teams.
· Have allowed their opponents to score first in 23 of their 42 games, going 12-11 in those contests.
· Each of their last 3 losses have come by 1 or 2 runs…Have just 2 losses by more than 3 runs this season, the fewest such losses in the majors.
· Have homered in a season-high-tying 7 straight games (also 4/30-5/6), and 14 of their last 15 games (27 HR)…Had 30 HR in their first 27 games.
· 3 Red Sox recorded multiple hits tonight…The team leads the majors with 112 individual multi-hit games.
· Became the first ML team to record 100 2B this season (101).
· Are now 7-8 in games when they commit at least 1 error.
· Right-handed starting pitchers are now 2-17 in 32 starts vs. BOS, with the Red Sox going 23-9 in those games.
ANDREW BENINTENDI (3-for-5, R, 2B, HR, RBI) hit safely 3 times, including a 437-foot solo HR, his 3rd HR of the season.
· Extended his season-long hitting streak to 8 games…Marks his 2nd-longest career streak, trailing only an 11-game streak from 8/5-18/17.
· Leads the Red Sox with six 3-hit games this season…Leads left-handed AL hitters with 21 such games since the start of last season.
· Was his first HR of the season at Fenway Park (last 9/25/17 vs. TOR), and just the 8th of his career at the venue…24 of his 25 career HR have come off RHP.
· Hit his 12th 2B in the 7th…Marks his 5th game this season with multiple XBH (last 5/5 at TEX), and his 14th career such game.
· In his last 18 games, is batting .316 (24-for-76) with 16 runs, 8 2B, 3B, 2 HR, and 9 RBI.
· Is a career .342 hitter (13-for-38) with 6 2B, HR, and 6 RBI in 10 games vs. OAK…In 4 career home games vs. the club, is 9-for-17 (.529) with 5 2B, HR, and 6 RBI.
· Came around to score his 28th run of the season (2nd on the team), including 15 in his last 16 games.
MITCH MORELAND (2-for-3, 2 2B, RBI, BB) doubled twice, finishing the game with 9 2B this season and 7 at Fenway Park…Drove in a run with a fielder's choice.
· Was his 11th career game with a career-high-tying 2 2B, 2nd this season (4/15 vs. BAL).
· Has 10 RBI in his last 10 games, and 21 this season…Has 11 RBI in his last 9 games vs. OAK, hitting safely in 8 of those.
· In his last 10 games, is 15-for-36 (.417) with 7 runs, 4 2B, 4 HR, and 10 RBI…Is batting .410 (16-for-39) in 11 games at Fenway this season.
· Is 7-for-20 (.350) when leading off an inning this season.
· In 9 games this season vs. the AL West, is 13-for-27 (.481) with 4 2B, 3 HR, and 13 RBI…Has hit safely in his last 12 starts vs. AL West clubs (.419/18-for-43).
EDUARDO RODRIGUEZ (5.0 IP, 6 H, 3 ER, 4 SO) allowed 3 ER over 5.0 IP, suffering his first loss of the season and snapping a 3-game winning streak.
· Marked his first start without a walk since 6/1/17 at BAL (21 starts in between), and the 7th such start of his career.
· Struck out 4, finishing with 399 strikeouts in 74 career games…Are the 3rd-most SO by a Red Sox through 74 career games in the last 100 years (Roger Clemens, 474; Daisuke Matsuzaka, 413).
XANDER BOGAERTS (2-for-4) singled in each of his first 2 AB…In 26 games this season, is hitting .308 (33-for-107).
· Has multiple hits in 9 of his 26 games this season…Ranks 7th in the AL with 159 multi-hit games since 2015.
· Is batting .359 in 10 games at Fenway Park this season (14-for-39, 3 2B, 2 HR, 13 RBI)…Is 30 for his last 80 (.375) at the venue.
Has reached base in all 14 career home games vs. the A's, hitting in 12 and batting .377 (20-for-53) with 12 runs scored, 4 2B, and 4 RBI.