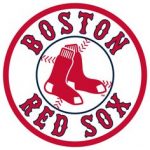 STATE OF THE SOX: The Red Sox lead the majors in wins (81) and own MLB's highest winning percentage (.704).
>>> The Sox' 81 wins are their most ever through 115 games (previous: 79-34-2 in 1946, 79-35-1 in 1912).
>>> The Sox own MLB's longest active winning streak (6 games) are 8-0-2 in their last 10 series (including this one).
>>> The Sox are 25-5 (.833) in their last 30 games, including 10-1 (.909) in their last 11.
CHASING HISTORY: At 81-34, the Red Sox would need to go 25-22 or better in their final 47 games to break the franchise's single-season wins record of 105, which was set during Fenway Park's inaugural season (1912).
>>> The Red Sox are 1 of only 16 teams in the Modern Era (1900-pres.) to win 81+ of their first 115 games…The only other teams since 1940 to do that are the 2017 Dodgers, 2001 Mariners, 1998 Yankees, and 1944 Cardinals.
ON THE OFFENSIVE: The Red Sox have scored 10 runs in each of their last 2 games…They lead MLB in runs (620), runs per game (5.39), AVG (.269), SLG (.460), OPS (.798), doubles (256), and XBH (433)…They lead the AL in OBP (.338).
KINGS OF LEON: The Red Sox are 25-1 in Sandy Leon's last 26 starts, having won each of the last 14…According to Elias, this is the only time in franchise history the Sox have won 25+ games in any span of a catcher's 26 starts.
>>> Among the 30 players who have started at least 50 games at catcher this seapson, Leon ranks 1st in catcher ERA (3.01)…His 3.47 catcher ERA since the start of 2016 also ranks 1st in MLB (min. 150 starts).
J.D. POWER: J.D. Martinez leads the majors in HR (34) and RBI (98) and ranks 2nd in AVG (.332) behind Mookie Betts (.340)…He also leads MLB in SLG (.654) and total bases (272).
>>> Martinez leads the AL in hits (138; 2nd in MLB)…He also ranks among MLB leaders in OBP (5th, .399), OPS (3rd, 1.053), and XBH (T-2nd, 65).
>>> Martinez needs 2 more RBI to become the 9th Red Sox player to record 30+ HR and 100+ RBI in his 1st season with the club (last: David Ortiz in 2003).