START ME UP: Red Sox starting pitchers are 3-0 with a 0.75 ERA and a .458 opponent OPS (24.0 IP, 2 ER, 16 H).
>>> According to Elias, this is the 1st time in the franchise's 118-year history that Red Sox starting pitchers have allowed 1 or 0 runs in each of the club's first 4 games of a season (Sale-0, Price-0, Porcello-1, Velázquez-1).
>>> The last time Sox starters pitched 5.0+ innings and allowed 1 or 0 runs in 4 straight starts at any point in a season was May 2012 (Doubront-1, Bard-1, Lester-1, Beckett-0).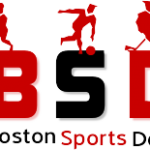 CLOSE CALLS: After suffering a 6-4 loss to the Rays on Opening Day, the Red Sox defeated TB by scores of 1-0, 3-2, and 2-1 from Friday-Sunday…This is the 1st time since 1941 each of the Sox' first 3 wins of a season were by 1 run…There has never been a season in which each of the Sox' first 4 wins of a season came by 1 run.
MAKE NO MISTAKE: The Red Sox committed 0 errors in their first 4 games, the club's longest streak to begin a season since 2013 (first 7)…BOS is 1 of 6 teams without an error through the opening weekend (also CIN, CLE, KC, LAA, MIN).
CLOSING TIME: Since joining the Red Sox prior to the 2016 season, Craig Kimbrel has yet to allow a run or walk a batter in Interleague play, spanning 17 appearances…In those games, he is 9-for-9 in save opportunities with 20 SO and a .107 opponent AVG (6-for-56).
>>> In his career, Kimbrel is 37-for-37 in Interleague save opportunities…That is the longest saves streak in Interleague history.