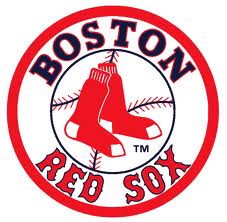 STATE OF THE SOX: The Red Sox have won 3 of their last 4 games, 5 of their last 7, and 8 of their last 12…Their .667 win percentage (16-8) since 5/21 ranks T-1st in the AL.
>>> At 37-29, the Sox have the same record they had through 66 games in 2016.
WHAT A RELIEF: BOS relievers have not allowed a run in their last 21.1 IP, the club's longest such streak since 4/17-23/10 (also 21.1 IP)…According to Elias, the Sox have not had a longer scoreless streak since 7/11-28/09 (25.1 IP).
SOX & 'STROS: The Sox have won 4 of their last 5 meetings with HOU…Since 2003 (when these teams 1st played each other), the Sox own MLB's 2nd-highest winning percentage vs. HOU (.667, 24-12) behind only CLE (.676, 25-12).
>>> Position players on the Sox' active 25-man roster have a combined .327 AVG and a .528 SLG against the Astros all-time.
DUSTIN TIME: Among the 887 players with at least 100 at-bats against the HOU franchise (1962-2017), Dustin Pedroia ranks 1st all-time in AVG (.400) and 2nd in OBP (.470) behind only Jimmy Wynn (.474).
>>> Pedroia is 1 of 5 active players with a .400+ AVG against any single opponent (min. 100 AB), joining Jose Altuve (.422 vs. MIN), Miguel Cabrera (.411 vs. COL), Troy Tulowitzki (.406 vs. MIL), and Matt Carpenter (.400 vs. SF).
HOMETOWN HERO: Among the 191 players with at least 100 career at-bats at Minute Maid Park (which opened in 2000), Houston native Chris Young ranks 2nd all-time in SLG and OPS (.728/1.152) behind only Chipper Jones (.736/1.208)…Young also ranks 3rd among that group in AVG (.386) and 4th in OBP (.424).