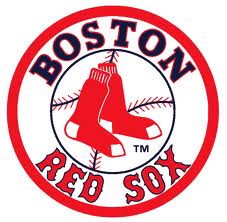 STATE OF THE SOX: The Red Sox have won each of their last 7 games, MLB's longest active win streak and the club's longest since September 2016 (11 games).
>>> The Sox are a season-best 15 games above .500…They are 3 games ahead of their 2016 pace (61-52).
>>> Since 5/21, the Sox have had 3 winning streaks of 6+ games and only 1 losing streak of 3+ games.
>>> The Sox are 4.0 games ahead of the Yankees in the AL East, their largest lead since being a season-best 4.5 games up at the end of play on 7/7.
SMALL BALL: Last night marked the 19th time this season the Red Sox won without hitting a HR, the most such victories in MLB…No other AL team has won more than 13 games without hitting at least 1 HR.
HEATING UP: During their 7-game winning streak, the Sox have averaged 6.0 runs and hit .305 (76-for-249) with a .369 OBP…In that time, they lead the majors in AVG and pace the AL in OBP.
>>> Eduardo Núñez is 19-for-45 (.422) with 12 RBI and 10 XBH (6 2B, 4 HR) in 10 games since joining the Red Sox…According to Elias, his 19 hits are tied for the most ever by a player in his first 10 games with the Red Sox (also Charlie Hemphill, 1901).
>>> Andrew Benintendi is batting .471 with a .591 OBP in August (8-for-17, 4 BB, 1 HBP, 1 HR, 2 2B)…He is 4-for-4 in SB attempts in the month.
PITCHING IN: Red Sox pitchers have recorded 10+ SO in each of the club's last 5 games, tied for the longest streak in franchise history (5th time)…In their last 3 games, Sox pitchers have 38 SO and only 2 BB.
>>> The Sox have earned 3 shutout wins in 24 games since the All-Star break, tied for most in the majors.
>>> In their last 38 games since 6/26, the Sox have posted a 3.06 ERA, 0.51 lower than any other AL team.
WHAT A RELIEF: Red Sox relievers have thrown 15.0 scoreless innings in the club's last 5 games (2 BB, 21 SO).
>>> The Sox' bullpen leads the majors in ERA (2.93)…BOS has not finished a season with MLB's lowest bullpen ERA in the last 100 years and has not finished in the top 10 since 2009 (8th).