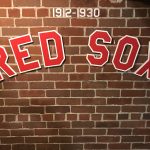 STATE OF THE SOX: The Red Sox lead MLB with 69 wins and own the majors' highest winning percentage (.697).
>>> The Sox have won 13 of their last 14 games and are 18-3 (.857) in their last 21…They are 39-15 (.722) in their last 54 games (since 5/19).
>>> The Sox have won each of their last 7 road games, after winning 9 straight away from Fenway from 3/30-4/20…The only other seasons in which they had multiple win streaks of 7+ games on the road are 1948 (7 G, 7 G) and 2002 (9 G, 8 G).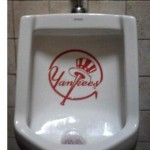 EASTERN STANDARD: The Red Sox are 5.5 games ahead of the Yankees, their largest lead of the season…It also matches their largest lead of the 2017 season.
>>> The Sox last held a lead of more than 5.5 games in the AL East in 2016, when they were a season-best 6.0 games ahead of TOR at the end of play on 9/26…BOS has not held a lead of as many as 6.5 games since 2013.
 IN GOOD COMPANY: The Red Sox' 69 wins are tied for their most ever through 99 games, having started 69-28-2 in 1946…The 1946 club won its 100th game.
>>> The Sox are the 20th team in the Modern Era (1900-pres.) to win 69+ of their first 99 games…15 of the previous 19 also won at least 70 of their first 100 games.
RECIPES FOR SUCCESS: The Red Sox are 46-5 (.902) when scoring the game's 1st run, the best such record in the majors.
>>> The Sox are 50-3 (.943) when leading after 5 innings, the best such record in MLB.
THIS AND THAT: In 11 games since joining the Red Sox, Steve Pearce is 13-for-30 (.433) with a 1.200 OPS…Against LHP, he is 6-for-12 (.500) with 3 2B, 1 HR, 1 BB, and 2 HBP.
>>> The Red Sox have won each of Brian Johnson's last 9 starts, dating back to 2017…In those games, he is 3-0 with a 3.69 ERA (19 ER/46.1 IP).