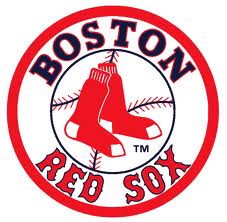 STATE OF THE SOX: The Red Sox have won each of their last 5 games, as well as 8 of their last 9, and 13 of their last 16…They are a season-high 26 games above .500 and own the majors' 2nd-longest active win streak (OAK-6).
>>> The Red Sox' magic number to clinch the AL East title is 5.
>>> Since the non-waiver trade deadline (7/31), the Sox' .688 winning percentage (33-15) ranks 2nd in the majors behind only the Indians (.769, 40-12).
PITCHING IN: During the club's current 13-3 stretch, Red Sox pitchers lead the majors in ERA (2.15), opponent AVG (.200), and shutouts (4) (163.0 IP, 117 H, 39 ER, 190 SO).
ZERO TOLERANCE: The Red Sox have earned a shutout victory in 3 of their last 4 games…In those 4 games, BOS pitchers have posted a 0.95 ERA and held opponents to a .176 AVG (38.0 IP, 23 H, 4 ER, 10 BB, 45 SO).
>>> The Sox have 8 shutout wins since the All-Star break, tied for 2nd-most in MLB (CLE-10, ARI-8, MIL-8).
RELIEF EFFORT: Red Sox relief pitchers have allowed 0 runs in their last 18.0 IP (23 SO, 4 BB, 10-for-62)…This is the 4th time this season the Sox' bullpen has had a scoreless streak of 15.0+ innings (also 26.0 from 6/11-17, 19.0 from 8/3-11, and 15.0 from 9/5-6).
FAMILY MATTERS: Yesterday, CIN's Luke Farrell pitched a scoreless 9th inning against BOS…According to Elias, it marked the 1st time in ML history a pitcher appeared in a game against a team managed by his father.