RED SOX RECALL LEFT-HANDED PITCHER BRIAN JOHNSON AND
RIGHT-HANDED PITCHER HECTOR VELÁZQUEZ FROM TRIPLE-A PAWTUCKET
Club Options First Baseman Sam Travis and Left-handed Pitcher Robby Scott to Pawtucket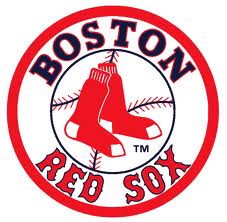 BOSTON, MA – The Boston Red Sox today recalled left-handed pitcher Brian Johnson and right-handed pitcher Hector Velázquez from Triple-A Pawtucket. To make room on the 25-man roster, the club optioned first baseman Sam Travis and left-handed pitcher Robby Scott to Pawtucket following last night's game against the Toronto Blue Jays.
Johnson, 26, is scheduled to start tonight's game against the Blue Jays beginning at 7:10 p.m. at Fenway Park. The left-hander most recently pitched on July 13 for Pawtucket, allowing three hits in 7.0 shutout innings at Syracuse. He is 2-0 with a 4.29 ERA (10 ER/21.0 IP) in four major league starts this season, all Red Sox wins. Johnson last started for Boston on June 14 in Philadelphia and exited the game due to injury in the third inning. He allowed five hits and didn't walk a batter in 9.0 scoreless innings on May 27 against the Mariners, becoming the first Red Sox pitcher since Pedro Martinez to record a nine-inning shutout in his Fenway Park debut.
Velázquez, 28, has made three appearances (two starts) for Boston this season, going 1-1 with a 5.27 ERA (8 ER/13.2 IP). He is also 6-1 with a 1.48 ERA (11 ER/67.0 IP) and a .200 opponent batting average in 12 starts with the PawSox, striking out 48 batters and walking 14 with three home runs allowed. A native of Sonora, Mexico, the right-hander has made six scoreless starts of at least 5.0 innings for Pawtucket, most recently tossing 7.0 shutout innings on July 6 at Rochester. The Red Sox purchased his contract from the Piratas de Campeche of the Mexican League on February 18, 2017.