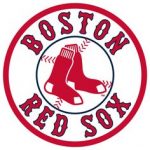 STATE OF THE SOX: The Red Sox lead the majors in wins (78) and own MLB's highest winning percentage (.696).
>>> The Sox' 78 wins are their most ever through 112 games (previous: 77-33-2 in 1946).
>>> The Red Sox are 1 of only 18 teams in the Modern Era (1900-pres.) to win 78+ of their first 112 games.
>>> The Sox are 7-1 in their last 8 games and 22-5 in their last 27…They went 13-13 from 4/21-5/18, but they are 48-19 (.716) since then.
>>> BOS is a season-high 44 games above .500.
EASTERN STANDARD: The Red Sox lead NYY by 8.5 games in the AL East, the 2nd-largest lead for any 1st-place team (CLE-9.0)…It is their largest lead since September 2013, when they were a season-best 9.5 games ahead.
WANNA GET AWAY?: The Red Sox are 27-8 (.771) in series finales, including 19-4 (.826) on getaway days.
>>> The Sox have not been swept in a series of any length this season, but they have earned 10 series sweeps (9 of 3 games, 1 of 2 games).
>>> The Sox won the first 3 games of this 4-game series…The last 2 times BOS swept NYY in a 4-game set were 2016 (9/15-18) and 1990 (6/4-7).
PITCHING IN: The Red Sox lead the majors with a 2.44 ERA since the All-Star break (35 ER/129.0 IP), more than a half-run better than any other club (OAK-3.02).
>>> Red Sox starting pitchers have allowed 0 runs in their last 14.0 IP…BOS starters have a 1.66 ERA in the club's last 16 games; according to Elias, it had been 99 years since Sox starters posted an ERA that low over any 16-game span (1.60 from 4/23-5/18 in 1919).
ON THE OFFENSIVE: The Red Sox lead MLB in runs per game (5.31), AVG (.269), SLG (.459), OPS (.795), doubles (247), and XBH (418)…They also lead the AL in OBP (.336).
>>> The Red Sox are 22-1 in Sandy Leon's last 23 starts at catcher, having won each of the last 11.
>>> Andrew Benintendi owns MLB's longest active hitting streak against the Yankees (11 games).
>>> Mookie Betts leads the majors in AVG (.341) and SLG (.645).
>>> J.D. Martinez leads the majors in HR (33), RBI (91), and total bases (260).