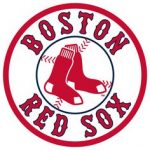 PRIME TIME: This is the Red Sox' 11th ALCS (1st since 2013), having gone 5-5 in their previous 10 appearances.
>>> When winning Game 1 of the ALCS, the Sox have gone on to win the series twice and lose the series twice…When losing Game 1, they have gone on to win the series 3 times and lose the series 3 times.
>>> In both 2004 and 2013, the Sox lost Game 1 of the ALCS but went on to win the World Series.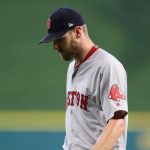 WINS BY THE HUNDRED: The Red Sox (108-54) are taking on the Astros (103-59) in the ALCS, after they defeated the Yankees (100-62) in the ALDS…This is only the 2nd time BOS has faced multiple 100-win clubs in a postseason, having defeated the Yankees (101-61) and Cardinals (105-57) in 2004.
>>> Only 4 teams have ever defeated multiple 100-win teams in a single postseason: 2004 Red Sox, 2003 Marlins, 1998 Padres, and 1988 Dodgers.
>>> This is only the 3rd postseason meeting between teams that won 103+ games in the regular season (also 1912 and 1942 World Series).
>>> This will be the 13th matchup between 100-win teams in postseason history, including the 4th in LCS play (also 1977, NYY-KC; 1976, CIN-PHI; 1971, BAL-OAK).
BEST OF THE BEST: The Red Sox and Astros owned MLB's 2 best records in the 2018 regular season…This is the 8th time that teams with sole possession of MLB's 2 best records are meeting in the LCS…It previously happened in 2009 (NYY-LAA), 2007 (BOS-CLE), 1986 (NYM-HOU), 1983 (CWS-BAL), 1976 (CIN-PHI), 1972 (PIT-CIN), and 1971 (BAL-OAK).
>>> The Sox' and Astros' 211 combined wins are tied with the 2001 ALCS (SEA vs. NYY) for the 2nd-most for any postseason matchup…Only the 1998 World Series (NYY vs. SEA) featured a higher combined win total (212).