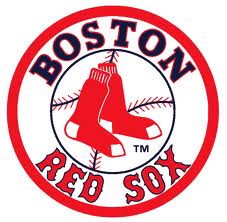 POSTSEASON: The Red Sox clinched their 23rd postseason appearance on 9/20, when a 9-0 win at BAL was coupled with an Angels loss to the Indians…Boston has made 9 trips to the postseason in the past 15 years (2003-17), including in each of the last 2 seasons…This is the 1st time the Sox have reached the postseason in con- secutive years since 2007-09.
The Red Sox are 90-80-1 all-time in postseason play… They are 19-14 in 33 postseason series, having gone 6-5 in 11 trips to the ALDS (19-21 in DS play), 5-5 in the ALCS (26-31), and 8-4 in the World Series (45-28-1). The Red Sox' 8 World Series titles are tied with the Giants for 4th all-time behind the Yankees (27), Cardinals (11), and A's (9)…The Sox have won 3 of the last 13 World Series, tied with the Giants for the most championships this century.
ROSTER BREAKDOWN: The Red Sox' ALDS roster fea- tures 11 pitchers and 14 position players…18 of the 25 players have appeared in at least 1 postseason game…The only Red Sox not on that list are pitchers Chris Sale, Eduardo Rodriguez, Carson Smith, and Austin Maddox, and po- sition players Christian Vázquez, Rafael Devers, and Deven Marrero…Rodriguez and Vázquez were on the Sox' 2016 ALDS roster but did not appear in a game.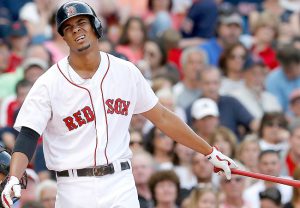 POST-SEASONED VETS (1): 5 of the Red Sox' position players have appeared in 10 or more postseason games: Dustin Pedroia (47), Mitch Moreland (33), Rajai Davis (18), Hanley Ramirez (16), and Xander Bogaerts (15).
Ramirez has posted a .333/.415/.544 batting line with 11 RBI in the postseason (19-for-57, 7 2B, 1 3B, 1 HR). 9 of Moreland's 21 postseason hits have been XBH (6 2B, 3 HR), including each of his last 3.
POST-SEASONED VETS (2): 6 of the Red Sox' pitchers have appeared in 5 or more postseason games: David Price (15), Joe Kelly (14), Addison Reed (10), Doug Fister (9), Rick Porcello (9), and Craig Kimbrel (8).
Kimbrel has allowed 1 ER in 8.0 IP and held opponents to a .045 AVG (1-for-22) in the postseason.
Fister gave up 6 ER in his postseason debut (2011 ALDS-G1), but in 8 appearances since then (all starts) he is 4-1 with a 1.78 ERA (10 ER/50.2 IP).  Kelly retired all 11 batters faced in the 2016 ALDS.
THE CONSTANT: Dustin Pedroia has started at 2B in all 47 Red Sox postseason games since 2007…The only players in ML history with as many postseason starts at 2B are Mark Lemke (61), Roberto Alomar (56), Chase Utley (54), Robin- son Canó (51), and Joe Morgan (50).
Among that group, the only players (along with Pedroia) to start 47+ consecutive postseason games for a single team are Lemke (55 for ATL from 1991-96) and Canó (51 for NYY from 2005-12).
THE BIG STAGE: Today's Red Sox starting pitcher, Chris Sale, is making his postseason debut…In 6 career starts against the Astros, he is 5-1 with a 1.31 ERA and 2 com- plete games (48.0 IP, 29 H, 7 ER, 65 SO, 5 BB)…His 2 starts at Minute Maid Park came on 6/14/13 (L, 8.0 IP, 2 R/0 ER, 14 SO, 1 BB) and 7/2/16 (W, 7.0 IP, 5 R/4 ER, 9 SO, 1 BB).
YOU AGAIN?: The Red Sox and Astros closed out their respective regular-season schedules with 4 games against each other at Fenway Park from 9/28-10/1…This is the 1st time the Sox have ever begun a postseason against the team they played in their regular-season nale…The last teams to play each other in a regular-season nale and then in a postseason opener were the 2013 Reds and Pirates.
This is the 1st time the Red Sox and Astros are meeting in the postseason…While HOU competed in the NL from 1962-2012, there were 5 years in which both the Sox and Astros quali ed for the postseason (1986, 1998, 1999, 2004, 2005).
ROAD WARRIORS: The Red Sox went 45-36 (.556) on the road this season, including 19-7 (.731) from 7/26 through the end of the season…Their .731 winning percentage on the road in that time ranked 2nd in the majors.
In their nal 23 road games (beginning 8/11), the Sox averaged 5.2 runs and 1.3 HR/game (30 HR, 120 R).