RED SOX ACTIVATE RIGHT-HANDED PITCHER
TYLER THORNBURG FROM 10-DAY DISABLED LIST
Club Options Right-handed Pitcher William Cuevas to Triple-A Pawtucket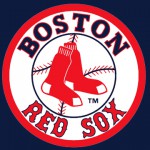 BOSTON, MA – Prior to today's game against the Washington Nationals, the Boston Red Sox returned right-handed pitcher Tyler Thornburg from his injury rehabilitation assignment with Triple-A Pawtucket and activated him from the 10-day disabled list. To make room on the 25-man roster, the Red Sox optioned right-handed pitcher William Cuevas to Pawtucket following last night's game.
Thornburg, 29, was acquired by the Red Sox from the Milwaukee Brewers in December 2016. He spent the entire 2017 season on the disabled list, undergoing right shoulder surgery on June 16 to treat thoracic outlet syndrome. The right-hander began the 2018 season on the 10-day disabled list and began his first rehab assignment with Pawtucket on April 30. In 18 appearances between Pawtucket and Double-A Portland, he posted a 4.96 ERA (9 ER/16.1 IP) with 15 strikeouts and eight walks, most recently throwing a perfect inning for the PawSox on Saturday. Thornburg set career highs with the Brewers in 2016 with 67 appearances, 67.0 innings pitched, eight wins, 90 strikeouts, and 13 saves. Selected by Milwaukee in the third round of 2010 June Draft, he is 14-9 with 13 saves, a 2.87 ERA (70 ER/219.2 IP), and a .213 opponent batting average in 144 career major league appearances (10 starts).