RED SOX ACQUIRE RIGHT-HANDED PITCHER
ADDISON REED FROM NEW YORK METS
Club Sends Minor League Right-handed Pitchers
Jamie Callahan, Gerson Bautista, and Steve Nogosek to Mets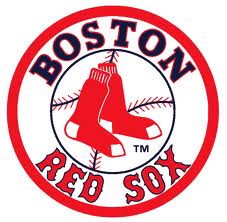 BOSTON, MA – The Boston Red Sox today acquired right-handed pitcher Addison Reed from the New York Mets in exchange for minor league right-handed pitchers Jamie Callahan, Gerson Bautista, and Steve Nogosek.
To make room for Reed on the 40-man roster, the Red Sox transferred infielder Josh Rutledge to the 60-day disabled list.
Reed, 28, has posted a 2.57 ERA (14 ER/49.0 IP) and converted 19 of 21 save opportunities in 48 appearances with the Mets this season, striking out 48 batters and walking only six in 49.0 innings. In 22 outings since May 29, he is 13-for-13 in save chances with a 1.54 ERA (4 ER/23.1 IP), with the Mets going 21-1 in those games. The right-hander has not allowed a run in five appearances against American League teams, converting each of his four save opportunities and allowing only three hits in 4.0 innings. His average of 1.10 walks per 9.0 innings marks a career best and is the fourth-lowest among major league relief pitchers, while his 8.00 strikeout-to-walk ratio ranks sixth among all relievers.
Selected by the Chicago White Sox in the third round of the 2010 June Draft, Reed is 17-20 with 125 saves and a 3.40 ERA (142 ER/375.2 IP) in 381 major league appearances—all in relief—between the White Sox (2011-13), Arizona Diamondbacks (2014-15), and Mets (2015-17). He made a career-high 80 appearances for the Mets in 2016, when he posted a 1.97 ERA (17 ER/77.2 IP), held opponents to a .210 batting average, and struck out 90 batters. Reed has appeared in the eighth inning 118 times in his career, posting a 2.18 ERA (24 ER/99.0 IP) in that frame. He also pitched in 10 postseason games with the Mets (2015-16), most recently tossing a scoreless inning in the 2016 Wild Card Game.