By Kevin Cook
BSD Correspondent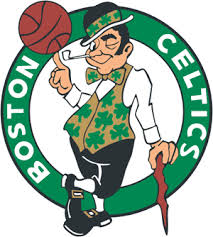 That said, perhaps now is a good time to take a step back and reflect on what has transpired and what we are perhaps looking at in the future.
Here's what happened:
The business and basketball objectives satisfied by this summer's moves make it hard to ask for much more. While nearly every move tore all types of fans' hearts out to varying degrees, the execution and logic were impeccable. First, they kicked things off by bringing in the most sought after free agent on the market in Gordon Hayward. While the addition of the player himself is terrific on its own, outlasting the primary competitors in the market to acquire Hayward and addressing their most obvious offensive weakness – a true wing scoring presence – were huge feathers in the cap that continue to demonstrate to the league that Boston is becoming a destination for major players.
Hayward's signing set the stage for some obvious moves – such as letting Amir Johnson, Jonas Jerebko and Tyler Zeller walk. One could make the argument that letting the vast majority of your frontcourt walk away when you are already a truly horrible rebounding team is a bad move, but these guys were already part of the problem, right?
No matter how you slice it, these are the sacrifices you make to bring in top level NBA talent. Hayward's signing also set the stage for Jae Crowder's departure (more on that later…I will also continue to enjoy my Crowder jersey). The more difficult to cope with inevitability that loomed was finding something to do with Avery Bradley, and while bringing Marcus Morris back was probably not apples to apples in terms of a talent exchange, Morris is already the closest thing to a functional NBA power forward that the Celtics have had in several years (assuming Horford is the center). He is athletic and can shoot  at least a streaky level – which is a perfect fit with Boston's gunning style.
His rebounding numbers in Detroit were not impressive, but the optimistic view is that the rebounding machine that is Andre Dummond put a natural dent in those stats. In the meantime, the Celtics brought in smart and cheap frontcourt additions in Aron Baynes and Daniel Theis for games where they need to bruise more. Importantly, the Celtics were never going to be able to keep Bradley beyond this coming season with the salary increase he'll be expecting, and this move arguably makes the prospect of trying to keep Marcus Smart (also due to become a free agent next summer) a little more practical.
But let's get to the big move. Boston and Cleveland of course finally completed the Kyrie Irving trade about a week and a half ago now. Giving up the haul that the Celtics did was overwhelming, especially initially…no doubt about it. When Irving made his trade demand in July, it was natural to assume that he was going to eventually be had for an absolute bargain price, like Paul George was. The Celtics were never really involved in any of the legitimate trade rumors out there surrounding Irving and while it was a fun dream, it was tough to figure how the two sides could figure out something that would be mutually satisfying, nevermind how unlikely one would have figured they would be to negotiate in the first place. When the trade happened, it was astonishing. I would theorize on moves comprised of Isaiah Thomas, Crowder and a few additional pieces just to make the total money match up, but not much more than that. I'd even contemplated trades where Jayson Tatum was the main piece rather than Isaiah and tried to wrap my head around a backcourt of IT and Kyrie. But including Ante Zizic AND the Brooklyn 2018 pick?? Staggering. Zizic was supposed to be our starting center for the next 10-15 years after getting more comfortable with the NBA game. The Brooklyn pick was supposed to be, simply put, the greatest usable asset in the NBA. The piece that would either finally get us Anthony Davis, or deliver us the next franchise player in this league (whether that be Marvin Bagley, Michael Porter Jr., etc.).
However, I quickly came to accept it because this is absolutely the type of move you make if you are looking to continue to move up the ladder in the league. We've all seen it over and over again now – Irving is one of the best players in the league. Somehow, he is only 25. He makes us better right away (keep in mind, Isaiah's health is in major doubt, forever) and projects to be the point guard for at least the next 7 years. His game is built around top-level skills, shooting and finesse in his finishing ability and should age well.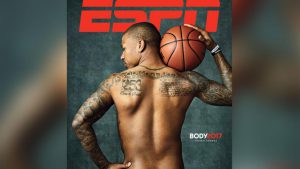 Regardless of Isaiah's hip situation, anyone who thought his game was going to age that well and last even close to that long was unfortunately not being very honest with themselves. On top of all that, Irving is on one of those few remaining antiquated marquee player contracts where he's making about $20 million per season for the next few years. Avery Bradley will probably be making more than him next summer. Having any top players on your team who are on bargain deals make it that much more doable to solve predicaments, like finding a way to re-sign Marcus Smart next summer.
Yes, Isaiah was going to make about $7 million this coming season, but the well runs dry after that…he wants a max contract next summer and there wasn't going to be any space to achieve that, let alone find a way to retain others with any small chunks of remaining money management is able to scrounge up in the salary cap. After the emotions of the trade simmered for a few weeks – between the delay in the deal being consummated and Isaiah's continued silence after that – he came out with his Players' Tribune piece several days ago, which was gut-wrenching for anyone to read and surely made it all feel very raw again.
What I encourage you to do when your heart allows it, is to get enthusiastic about this again and to be glad that he gave Boston (the city) a heartfelt goodbye.
So, how does this all look going forward? Does the onslaught of moves indicate that the Celtics are in win-now mode? Do they continue to have more of a view on the future while wanting to be competitive now? Are they playing to satisfy both angles? Does the answer even matter?
Three thoughts here: 1) the concerns about Boston's lack of experience are greatly overblown. A bench unit roughly comprised of Marcus Smart, Terry Rozier, Jayson Tatum, Guerschon Yabusele/Theis and Baynes will do fine. Hopefully they will allow Jaylen Brown to start in the backcourt alongside Irving, as being able to play a behind the scenes offensive role with that unit amongst Irving, Hayward and Horford should leave the game simple for him and allow him to do what he does best – run the court and attack the hoop when he gets slashing opportunities. It is essential for his confidence to grow and that is the environment in which it can occur. Tatum could become an even more marketable trade piece by being a focal offensive piece of the second unit, or just develop in a satisfying way despite being on a really good team…whichever you prefer. 2) the concerns about the loss of chemistry and grit are overblown. We're all very proud of what the team did over the past 3 years, but something was wrong last year, right? Remember that constant narrative that they seemed entitled, that they had problems with consistency in effort? Remember the disastrous games against Washington and even Chicago in the playoffs? I'll leave the Cleveland series alone. 3) while Ainge may theoretically be satisfied with this roster in terms of its ability to compete now in partnership with how it projects for the future, I really believe that he continues to hope for a big splash in either Anthony Davis or Kristaps Porzingis. The beauty in both players is that the youth is already there, but the true evidence of performance is there as well. In particular, the willingness to move the Brooklyn pick showed that Ainge is not blind to the obvious risks of the unknown – you don't know if a lottery pick will work out and you don't know where a lottery pick is actually going to land in the draft order. If you can secure players that are already great (or at least very obviously project to be great soon) and satisfy forward-looking objectives, why wouldn't you do it?
On paper, acquiring those players may looking like an overpay, but Ainge has worked hard over the past 4 years to be afforded that luxury by scoring small wins on trades, mostly in the form of enticing draft picks and underappreciated players on great deals. The Kyrie move was the first true evidence that he is willing to make the concession if the product is tantalizing enough and I expect that his mind remains in that place as the number of "assets" on the team continues to get skimmed down.
If you are still struggling with the notion, ask yourself this: if Jaylen Brown, Jayson Tatum, the conditional LA Lakers pick next year, future Grizzles pick, future LA Clippers pick, etc., all work out to be the players we would hope they would be, we wouldn't be able to afford to keep them together anyway, right? Certainly not when adding them on top of the Haywards and the Irvings.
Opportunistic and logical consolidation is the ultimate step in this huge game and we may very well have formally entered into that stage now. That is nothing to lament, it simply means that it's time to put your best up against the best and see if you can win it all, while also being built to hopefully do so for years to come in a very tangible way. That's all Ainge was ever trying to do in the first place.