YESTERDAY'S NEWS: The Red Sox were dealt a 10-5 loss to the Astros yesterday at FITTEAM Ballpark of the Palm Beaches…Rick Porcello started and threw 2.0 scoreless in- nings in his 2018 Grapefruit League debut (4 SO).
Hanley Ramirez hit his 1st HR of the spring, a solo shot in the 4th inning…Non-roster invitee Bobby Poyner pitched a perfect 4th inning and has retired all 9 batters faced in Grapefruit League games.
SOX & CARDS: Today marks the 2nd and nal 2018 Grapefruit League meeting between the Red Sox and Car- dinals…On 2/27 at JetBlue Park, STL earned a 6-1 win over BOS at JetBlue Park.
The Sox went 4-0 vs. STL in the 2017 regular season…On 5/17 at STL, the Sox overcame a 4-0 de cit by scoring twice in the 7th inning, twice in the 8th, and once in the 13th in a 5-4 win…BOS also overcame a 4-0 de cit on 8/16 at Fenway Park, with Mookie Betts capping off a 3-run 9th inning with a 2-run, walk-off double.
LIKE FATHER, LIKE SON: Tate Matheny will join the Red Sox from minor league camp for today's game at STL…His father, Mike Matheny, has managed the Cardinals since 2012.
Matheny enters the 2018 season ranked by Baseball America as the best defensive out elder in the Red Sox minor league system.
Nick Lovullo is also in Red Sox minor league camp… His father, Torey, led ARI to the 2017 postseason in his MLB managerial debut and was named the BBWAA NL Manager of the Year.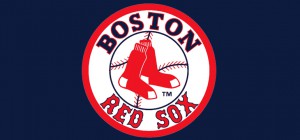 ROAD TRIPPIN': Today, the Sox continue a 10-day stretch in which they will play 3 home games and 7 road games…Their rst off day is scheduled for Monday, 3/5, and they will play a pair of split-squad games on Wednesday, 3/7 (vs. MIN, at PHI).
WELCOME ABOARD: On 2/26, the Red Sox signed OF/ DH J.D. Martinez to a 5-year contract through the 2022 season…Martinez will wear number 28.
Since the start of 2014, Martinez's .574 SLG ranks 2nd in MLB (min. 1,500 PA) behind only Mike Trout (.579). Martinez has hit 20+ HR in each of the last 4 seasons: 23 in 2014, 38 in 2015, 22 in 2016, and 45 in 2017. Despite appearing in only 119 games, Martinez set career highs in 2017 with 45 HR, 104 RBI, and a 1.066 OPS between DET and ARI…Among players with 300+ AB, he led the majors in AB/HR (9.60) and AB/RBI (4.15).
HOME FIELD ADVANTAGE: The Red Sox have sold out each of their last 110 home Grapefruit League games, includ- ing each of their nal 10 at City of Palms Park and all 100 at JetBlue Park since its opening in 2012…The Sox have sold out 213 of their last 214 home Grapefruit League games.
The Red Sox are in their 7th spring at the Fenway South Spring Training and Player Development Complex in Fort Myers, FL (2012-18)…This is the 26th consecutive season the Sox have called Fort Myers their Spring Training home (1993-2018), having played at City of Palms Park through 2011…Only Winter Haven, FL hosted the club for more springs (27 years, 1966-92).
LONG DIVISION: The Red Sox won the AL East title in 2016 and 2017, marking the rst time since 1915-16 the club nished in 1st place in consecutive years…Since the AL East was formed in 1969, the only clubs to win the division in 3+ consecutive years are the 1969-71 Orioles, 1976-78 Yankees, 1991-93 Blue Jays, and 1998-2006 Yankees.