RED SOX NOTES (77-34)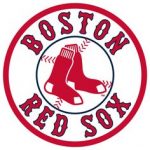 THE RED SOX earned their ML-leading 77th win of the season, improving their ML-best winning percentage to .694.
·       Took a 6-5 advantage in the season series vs. NYY, having won each of the first 2 games of this series…Have out-scored NYY 72-57 this season.
·       Extended their lead in the AL East to 7.5 games…Have not held a broader lead in the division since September 2013.
·       Reached a season-high 43 games over .500 for the first time since the end of play on 9/29/46(+54, 104-50).
·       Their 77 wins are tied for their most ever through 111 team games…Went 77-32-2 in 1946.
·       Are the 5th team in the Expansion Era (1961-pres.) to win as many as 77 of their first 111 games, joining the 1969 Orioles (109-53), 1998 Yankees (114-48), 2001 Mariners (116-46), and 2017 Dodgers (104-58).
·       Are the 19th team in MLB's Modern Era (1900-pres.) to win as many as 77 of their first 111 games…Of the previous 18, 16 went on to win their league's pennant (88.9%), and 9 (50.0%) won the World Series.
·       Have won 21 of their last 26 games (.808) and 47 of their last 66 (.712)…Have won 16 of their last 19 home games…Their 40-15 home record (.727) is MLB's best.
·       Scored 3 runs in the 1st inning for the first time since 7/6 at KC (4) and 8th time this season…Are 8-0 in those games.
·       Allowed a season-low 1 hit for the first time since 8/22/17 at CLE (Doug Fister CG).
·       At 2 hours, 15 minutes long, marked the Red Sox' shortest game of the season and the shortest 9.0-inning game between BOS and NYY since 5/6/94 at Yankee Stadium.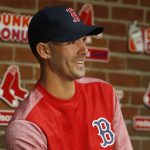 RICK PORCELLO (9.0 IP, H, ER, 9 SO) allowed just 1 hit and walked none in his first complete game of the season and the 10th of his career (last 7/23/17 at LAA).
·       Marked the fewest hits allowed in a complete game in Porcello's career and the first complete-game 1-hitter by a Red Sox pitcher since Doug Fister on 8/22/17 at CLE…The last Red Sox pitcher with 1 or 0 hits and no walks in a complete game was Jon Lester on 5/10/13 vs. TOR.
·       In the last 50 seasons (1969-2018), the only other Red Sox pitcher with a complete-game 1-hitter vs. NYY was Pedro Martinez on 9/10/99 at Yankee Stadium.
·       Struck out a season-high-tying 9 hitters (5th time, last 7/8 at KC)…The only Red Sox pitchers since 1908 with a complete game 1-hitter with 0 BB and 9+ SO are Hideo Nomo on 5/25/01 vs. TOR and Pedro Martinez on 9/10/99 at NYY and 8/29/00 at TB.
·       Porcello and Martinez (9/10/99) are the only ML pitchers since 1908 with such a line (CG, 1 H, 0 BB, 9+ SO) in a start against the Yankees.
·       Finished the game with 86 pitches, the lowest total in a 9.0-inning complete game by any pitcher since Yusmeiro Petit on 9/9/14 vs. ARI (84)…Is tied for the 2nd-lowest pitch total by a Red Sox pitcher in a 9.0-inning CG since 1908 (Aaron Cook, 81 on 6/29/12 at SEA; Roger Clemens, 86 on 9/10/88 vs. CLE).
·       Earned his 14th win of the season, matching Luis Severino for the AL lead and tied for 2nd in the majors (Max Scherzer-15)…Has won his last 3 starts.
·       In 8 career starts vs. NYY at Fenway, is 5-3 with a 1.25 ERA (8 ER/57.2 IP), .178 opponent AVG, and 0.82 WHIP.
 STEVE PEARCE (1-for-3, R, HR, 2 RBI, BB) gave the Red Sox a lead with a 2-run HR in his first AB after hitting a career-high 3 HR last night.
·       Had 5 HR through his first 43 games of the season before hitting 4 in his last 2 games…Has 8 RBI this series.
·       His 4 HR this series are the most over any 2-game span of his career…Has homered in consecutive games for the first time since homering in a career-high 3 straight from 4/7-9 with TOR.
·       Is the first ML hitter with 4 HR over a 2-game span vs. NYY since Mark Reynolds on 9/2-6/12 (4) and the first Red Sox hitter since David Ortiz on 7/4-5/03 (4).
·       6 of his last 8 HR have given his team a lead…Has 32 career go-ahead HR, including 3 since joining the Red Sox.
·       Is 20-for-56 (.357) with 5 2B, 5 HR, 14 RBI, and a 1.162 OPS since joining BOS.
·       In his career vs. NYY, one of his former teams, has hit .294/.388/.589 with 14 HR in 60 games…His 14 HR vs. NYY are his most vs. any team.
MOOKIE BETTS (1-for-4, 2B) doubled for the 2nd straight night, his 29th 2B and 57th XBH of the season.
·       Moved from RF to 2B in the 2nd inning, marking his first defensive appearance at 2B since 9/28/14…Recorded an assist on the first batter of the inning.
·       In 11 games vs. NYY this season, is batting .442 (19-for-43) with a .519 OBP, 14 runs, 8 2B, 3B, HR, 9 RBI, and a 1.263 OPS.
·       Leads the majors with 159 2B since his first full season in 2015…Leads MLB with 105 doubles at home since his ML debut in 2014.
·       His 2B came with 2 outs in the 2nd…His .393 AVG (35-for-89) with 2 outs is the highest in the majors.