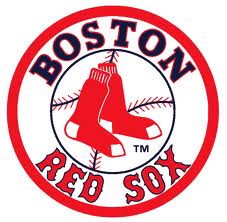 HOW THEY DREW IT UP: Drew Pomeranz had a 5.29 ERA through his first 7 starts of 2017, but since 5/20 he is 8-1 with a 2.60 ERA (25 ER/86.2 IP)…He has not lost any of his last 10 starts, with the Sox going 7-3 in those games.
HEATING UP: In their last 9 games since 7/31, the Red Sox lead the majors in AVG (.292) and pace the AL in OBP (.363) and runs per game (6.0)…They have hit 18 HR in their last 13 games, after hitting 7 HR in their previous 12.
HAVE WE BENINTRODUCED? Andrew Benintendi is batting .500 with a 1.409 OPS in August (13-for-26, 4 BB, 1 HBP, 2 HR, 3 2B)…He is 5-for-5 in SB attempts in the month.
CLOSING TIME: Craig Kimbrel has struck out 90 of 180 batters faced this season (50.0%), well ahead of the next-highest rate in the majors (Knebel, 42.6%) (min. 100 BF).
>>> With 28 saves, Kimbrel needs only 2 more to become the 6th pitcher to record 30+ saves in as many as 7 straight seasons…The 5 pitchers to accomplish the feat are Mariano Rivera (9, 2003-11), Trevor Hoffman (8, 1995-2002), Jonathan Papelbon (7, 2006-12), Troy Percival (7, 1998-2004), and Robb Nen (7, 1996-2002).
REHAB NEWS: The Red Sox yesterday returned RHP Ben Taylor from his injury rehab assignment with Triple-A Pawtucket.