Anyone with taste would agree that P!nk (aka, Alecia Beth Moore) is easily one of the most influential rock singers of this millennium – and that her talent has obviously been passed on to her daughter as well. Bringing brightness and joy to everyone's dreary winter days, this duet is one that you can't help but smile when listening to.
When asked about her daughter's natural talent in a recent interview I saw, P!nk even admitted that she's "pitch perfect" – an incredibly impressive gift for anyone to boast of, regardless of age. But upon listening to this song, it's immediately evident that Willow possesses the very same natural ability that her mom does – and the fact they can share it together is so beautiful.
The song is mixed and mastered so aesthetically with at first just a subtle dub-step beat and a clean acoustic guitar, before exploding into the chorus hook. Then there's literal sonic sunshine – a crescendo of guitars and stringed instruments in a major key that blend together to form a warmth that is every bit as tangible on a gloomy winter day as it is in the middle of July.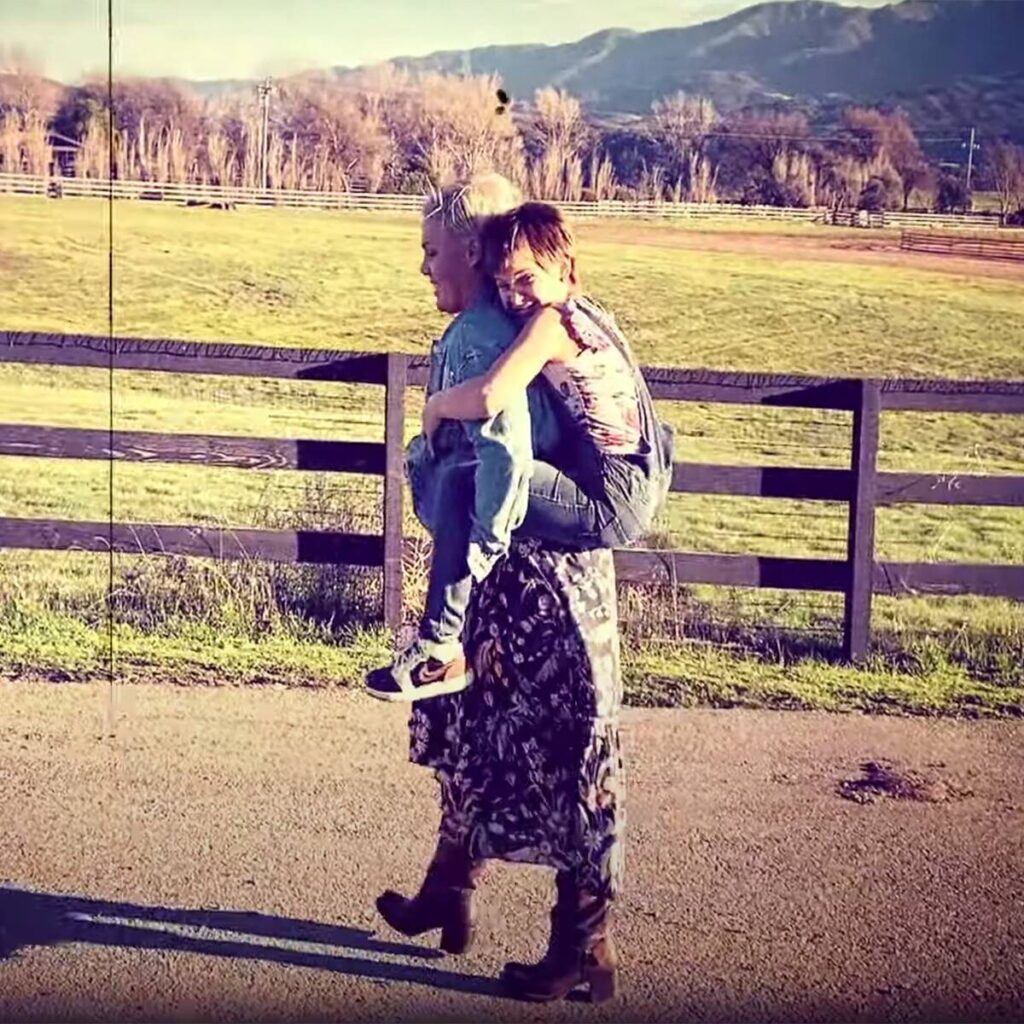 Lyrics like "Cover me in sunshine / Shower me with good times / Tell me that the world's been spinning since the beginning / And everything'll be all right" remind listeners that things will get better. With all the stress of current events, it's so easy to feel bogged down with it all. Something I've learned as of late, is that crisis fatigue is very real – and sometimes we forget that things won't stay like this forever. But it will get better – and this song is a beautiful and timely reminder of that.
As P!nk shared earlier this year that her own family was hit hard by the virus, I admire her bravery and ability to get through with such grace and positivity. Now that her family has recovered, it's really fantastic to see her making music again – and including her daughter in it with her. This song is undoubtedly something that she (and Willow) are going to treasure for decades to come.
Watch the very sweet concept video for "Cover Me In Sunshine" HERE.
Angelina Singer
@angelinasingerauthor
angelina320@icloud.com