Patriots Owner Robert Kraft Joins President Trump and PM Abe for Dinner in Florida
by Kristy Spinelli, BSD Correspondent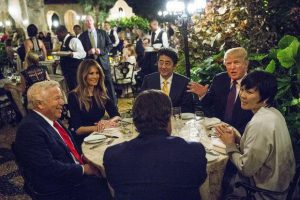 Right after the New England Patriots won Super Bowl LI, President Donald Trump tweeted congratulations for the defeat over the  Atlanta Falcons and called Kraft, Brady and Belichick "total winners".
So it wasn't a big surprise to learn that Patriots owner Robert Kraft was asked to  join President Trump, Prime Minister Shinzo Abe of Japan, and their wives for dinner at Trump's Mar-a-Lago estate in Florida…after all Kraft and Trump have been friends for a long time.  Trump was there for him after his wife, Myra, died from cancer in 2011.
"He called me once a week for the whole year, the most depressing year of my life when I was down and out," he told the New York Daily News.
Last fall at a New Hampshire campaign rally Trump read a letter of support he said was from Belichick.  Part of the letter read: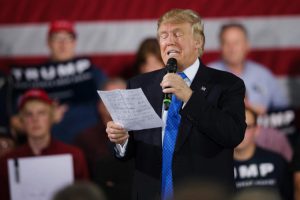 "I have always had tremendous respect for you, but the toughness and perseverance you have displayed over the past year is remarkable."
Not every Pat fan…or even a Patriots player is a Trump fan.  At least six Patriots players say they will not be attending the Super Bowl reception at the White House.
One player that will not be visiting Washington D.C. is Patriots safety Devin McCourty.   He has said,  "Basic reason for me is I don't feel accepted in the White House."
Trump added later during the dinner that Kraft ''knew he was going to win the game, even when he was down 28-3.''
Trump and the Patriots have now more than winning in common…"no days off" is now the new reality for both!!!