ROBERT KRAFT EARNS HIS 25th POSTSEASON WIN
The Patriots have now won 25 playoff games since Robert Kraft purchased the team in 1994. Kraft has 25 career postseason wins and now has the third-most postseason wins by an ownership group in NFL history.
WINS OWNERSHIP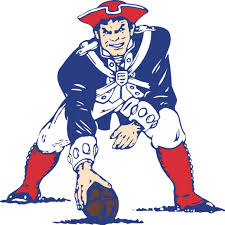 34 The Rooney Family, Pittsburgh (1933-present)
32 Green Bay Packers, Inc., Green Bay (1919-present)
25 Robert Kraft, New England (1994-present)
24 The Mara Family, New York Giants (1925-present)
22 Eddie DeBartalo, Jr., San Francisco (1977-1999)
21 Al Davis, Oakland/Los Angeles (1972-2011)
20 Clint Murchison, Jr., Dallas (1960-1984)
PATRIOTS ADVANCE TO THEIR FIFTH STRAIGHT AFC TITLE GAME
The Patriots have advanced to the AFC Championship game for the fifth straight season, joining Oakland (5 – 1973-77) as the only teams in NFL history to reach five straight conference championship games.
PATRIOTS END CHIEFS 11-GAME WINNING STREAK
The Chiefs entered today's game having won 11 straight games (including playoffs), which makes them the third team that the Patriots have defeated in the Bill Belichick era (2000-present) that entered the postseason on a winning streak of 10 games or more. In addition to breaking the Chiefs' streak, in the 2006 season, the Patriots defeated the Chargers in the divisional playoffs, who had won 10 in a row, and in the 2004 AFC Championship they defeated the Steelers, who had won 15 straight entering the game.
MOST FREQUENT CONF. CHAMPIONSHIP PARTICIPANT OVER LAST TWO DECADES
With the victory over the Chiefs, the Patriots will appear in the AFC Championship Game for the fifth consecutive season. The Patriots have been the most frequent NFL team to appear in the conference championship round of the playoffs over the last 20 years, having qualified for more than half of the AFC title games over that span (11-of-20). Additionally, over the last 15 years (2001-15), the Patriots will have appeared in two-thirds of the AFC championship games held over that span (10-of-15) and have made it to the conference championship round in seven of the last 10 seasons.