TEAM NOTES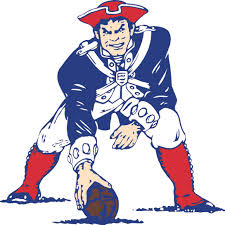 HIGHEST WINNING PERCENTAGE IN MAJOR SPORTS SINCE 1994
With the win over Dallas, the Patriots now have the highest regular-season winning percentage in major American professional sports since 1994 when Robert Kraft purchased the team.
PATRIOTS OFF TO 4-0 FOR EIGHTH TIME IN TEAM HISTORY
The New England Patriots improved to 4-0 the eighth time in team history and for the first time since 2013. New England is now 4-0 for the fourth time in the Bill Belichick-Tom Brady era. The Patriots also started 4-0 in 1964, 1974, 1997, 1999, 2004, 2007 and 2013.
PATRIOTS HAVE THE BEST INTER-CONFERENCE RECORD SINCE 2002
Since realignment in 2002, the Patriots are 43-10 vs. NFC teams, the best inter-conference record in the NFL.
Team | Inter-conference record
New England 43-10
Pittsburgh 37-16-1
Indianapolis 34-18
Baltimore 33-19
Denver 32-22
Cincinnati 31-19-2
Tennessee 31-22
PATRIOTS SET FRANCHISE MARK FOR MOST POINTS IN FIRST FOUR GAMES
The Patriots have scored 149 points through four games in 2015, setting a team record for the most points in the first four games of a season. The previous record was 148 points through the first four games of the 2007 season. The NFL record for most points in the first four games is 179 by Denver in 2013. The Patriots 149 points are the eighth highest through the first four games.
Patriots Most Points in the first four games.
149 in 2015
148 in 2007
135 in 2011
134 in 2012
131 in 2010
130 in 1997
PATRIOTS IMPROVE TO 12-4 ALL-TIME AFTER THE BYE UNDER BELICHICK
The Patriots are now 12-4 all-time following a bye week under head coach Bill Belichick.
THE PATRIOTS ARE WICKED GOOD IN OCTOBER
The Patriots are an NFL-best 46-16 in the month of October since the 2000 season. The Patriots are 27-4 (.871) at home during that time in October and 19-12 on the road.
MOST WINS IN OCTOBER SINCE 2000
Team W L T Pct.
New England Patriots 46 16 0 .742
Pittsburgh Steelers 42 17 0 .712
*New York Giants 40 19 0 .678
Indianapolis Colts 39 19 0 .672
New Orleans Saints 38 24 0 .613
Green Bay Packers 37 21 0