"BLITZ FOR 6"
BY JARED BENSON 
Boston Sports Desk Correspondent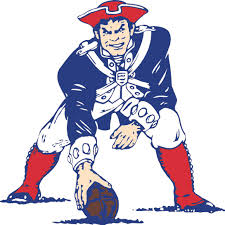 With the 2016 season behind them, and the dawn of the 2017 season in sight, the Defending Super Bowl Champion New England Patriots look to achieve something they have not done since 04′-05′, repeating as NFL Champions.
The Pats are coming into the season as the early favorite to win the SB, but with success comes a target on their backs. Any fan of the game knows that this is nothing new for the 5x Super Bowl Champions, and believe me, they know it better than anyone.
What the Patriots were able to accomplish for the first 4 games last season playing without the G.O.A.T, Tom Brady, is nothing less than incredible.
Between Jimmy Garoppolo and Jacoby Brissett, New England went 3-1 through their first 4 games. Garoppolo posted impressive numbers against the Cardinals ( 24-33, 264 yds, 1 td ) and against the Dolphins ( 18-26, 232, 3 td ). Brissett however, throwing 0 td's in 2 games last season did show signs of a bright future for the 2nd year QB out of NC State.
But let's get real for a moment. There is no replacing the greatest to ever do it.
Even with, what most would call a controversial suspension, Brady still put up Top 20 pass yards 3,554 and an incredible 28 TD's to only 2 INT's on the season. During his short lived 16′ season, Brady put together one of the best offensive seasons you would have ever seen.
Five games with 300+ pass yards, 7 games with 3+ TD's to go along with 1 loss and these stats do not include the playoff games against Houston and Pittsburgh before having one of the greatest performances in Super Bowl History. There is not much to say but WOW!!!

As good as the Patriots were last season, I expect them to be even better this season, especially with the addition of Brandon Cooks at WR.
With Julian Edelman, Gronk ( if he can stay healthy )and the emergence of Chris Hogan, Brandon Cooks will add even more fuel to an already high octane offense. Cooks last season with New Orleans caught 78 passes for 1,173 yards and 8 TD's. One would think that transitioning from an offense ran by Drew Brees, there would be no issue fitting in with New England.
If Cooks can match his offensive output from last season, it would give the Pats two WR's the potential of having 1,000+ yard seasons with Edelman being the other.
I know that only time will tell exactly how good this team will be, but looking at the numbers from last season with Brady and without Brady, there wasn't that much of a difference, and that is a scary thought for defenses all over the NFL.
Sure they lost Bennett and Blount, but with a team with so much depth at those positions with Dion Lewis and James White to fill in for the missing LeGarrette Blount, and a healthy Gronkowski at TE, I think it's safe to say that we will be watching the New England Patriots hoist the Lombardi Trophy once again at the end of this Season.
Jared Benson hosts J&BSportsTalk