BRUINS FORWARD PATRICE BERGERON NAMED NHL FIRST STAR OF THE WEEK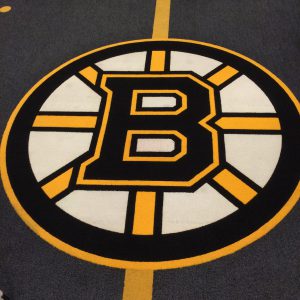 BOSTON – The National Hockey League announced today, January 8, that Boston Bruins forward Patrice Bergeron has been named the NHL first star of the week for the week ending January 8.
Bergeron finished the week with five goals and two assists for seven points in three games, as the Bruins collected five of a possible six points to improve to 23-10-7 and hold second place in the Atlantic Division. On January 2, the 6-foot-1, 195-pound forward tallied one goal in the Bruins' 5-1 away win over the Islanders. On January 6, he scored four goals and an assist for five points in Boston's 7-1 victory over the Carolina Hurricanes. His performance marked the first time a Bruins player has scored four goals in a game since Dave Andreychuck scored four against the Tampa Bay Lightning on October 28, 1999. In addition, Bergeron also notched his 700th career point in the win. Bergeron finished the week with one assist in the team's 6-5 overtime loss at Pittsburgh on January 7.
In his 13th NHL season, the 32-year-old Quebec, Canada native has posted 16 goals and 16 assists for 32 points in 35 games. He has appeared in 934 career NHL games, compiling 275 goals and 428 assists for 703 points.