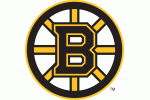 WILLIE O'REE TO TAKE PART IN "HOCKEY IS FOR EVERYONE" INITIATIVE
WEDNESDAY, JANUARY 26
BOSTON, MA – On Wednesday, January 26, Willie O'Ree, the first black
person to play in the NHL and former Boston Bruin will be taking part in
a variety of "Hockey Is For Everyone" activities. To start the day,
O'Ree will be dropping off street hockey equipment at the Community
Charter School of Cambridge (245 Bent St., Cambridge, MA 02141). The
drop-off will take place from 10:50 a.m. – 11:50 a.m. where O'Ree will
be speaking with 50 students currently attending the school.
Following the equipment drop off, O'Ree will head to the Winn Brook
School in Belmont (Winn Brook School, 978 Waterhouse St., Belmont, MA
02478) from 5:00 p.m. – 6:00 p.m. where he will host practice for the
members of Belmont's Special Olympics hockey team and take part in a
ceremonial puck drop at the start of the team's scrimmage.
O'Ree will also drop the ceremonial first puck with SCORE Boston youth
hockey players 11-year-old Ezekiel Santiago of Dorchester, MA and
9-year-old Kevin Swan of Hyde Park, MA, prior to the Bruins/Panthers
game at beginning at 7:00 p.m.
The equipment donation and Special Olympics hockey clinic are part of a
number of activities taking place throughout the month of February
through the NHL's "Hockey is for Everyone" initiative. Throughout the
month of February, Hockey is for Everyone provides support and unique
programming to non-profit youth hockey organizations across North
America that are committed to offering children of all backgrounds
opportunities to play hockey.
O'Ree is currently the National Hockey League's Director of Youth
Development and ambassador for NHL Diversity, a post he has held since
January 1998. As Director of Youth Development, O'Ree has helped the
NHL Diversity program expose more than 40,000 boys and girls of diverse
backgrounds to unique hockey experiences.  Over the past decade, O'Ree
has traveled thousands of miles across North America helping to
establish 39 local grassroots hockey programs, all geared towards
serving economically disadvantaged youth.  While advocating strongly
that "Hockey is for Everyone," O'Ree stresses the importance of
essential life skills, education, and the core values of hockey, which
are: commitment, perseverance, and teamwork.
KEVIN HARRIMAN