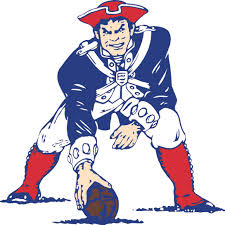 FOXBORO — After 11 seasons in the NFL, Rob Ninkovich has called it a career.
The outside linebacker/defensive end was absent from the first four days of Patriots training camp, which led many to believe he indeed was going to retire at the age of 33, and he made it official Sunday afternoon.
Almost the entire team and coaching staff attended the press conference with Bill Belichick and Robert Kraft giving opening remarks.
"Well, an NFL season is very taxing on your body," Ninkovich said speaking to the media afterwards. "After last season I knew that it was my 11th year, I am 33 years old, and going through usually there is a progression — OK, you're working up towards the season and get to the season and your body is getting broke down. Then after the season you're trying to heal up a little bit and you're trying to build back up for another year. When you're trying to build back up, when you're younger, I feel like you can build back up and you're OK, and feel OK. For me, it was, I was trying to build back up and I just felt like I wasn't where I needed to be what I am and what I feel like I should be for my teammates, fans and everyone who loves me as a football player. That's a guy who goes out there and is a good football player and makes plays.
"I was honest with myself. You have to be honest with yourself. I feel like athletes unfortunately sometimes, they get away from that because they don't want to believe what they are telling themselves. I knew that my time was probably close and just training made it clear for me. When you go squat and you're sore for a week it is not a good thing."
Ninkovich said he waited a couple of days into camp to make the final decision because he wanted to make sure it was the right one.
"Honestly, I wanted to make sure I made the right choice and that was talking to my family, looking at the pros and cons and coming in as a guy that had been cut a bunch and I've had injuries," he said. "I've had knee injuries to where they are close to being career-ending knee injures. It's lasted me 11 years so I am pretty happy I've had that durability there. There's a time where durability doesn't last that long. I am happy I was able to play for this organization as long as I have."
He said he isn't going anywhere and will still be around the team to help when he is needed and also didn't rule out going into the media down the road.