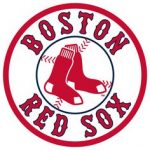 JUNIOR MINTS: Last night, Jackie Bradley Jr. gave the Red Sox an 8-2 lead with a 2-out grand slam off Roberto Osuna in the 8th inning…In Game 2 on Sunday, Bradley gave the Sox a 5-4 lead with a 3-RBI double in the 3rd inning.
>>> That was the 6th postseason grand slam ever hit by a Red Sox player (last: Shane Victorino, 2013 ALCS-G6).
>>> Bradley became the 21st player to record 3+ RBI in consecutive games in a single postseason, the 6th Red Sox player to accomplish the feat (1st since Mike Lowell, Games 1-2 of 2007 ALCS vs. CLE).
PEARCE THE SKY: Last night, Steve Pearce broke a 2-2 tie with a solo HR in the 6th inning, his 1st career postseason HR.
>>> Pearce has reached base via hit or BB in each of the Sox' 7 games this postseason, posting a .304/.385/.478 batting line (7-for-23, 3 BB).
>>> Pearce has recorded at least 1 hit and scored at least 1 run in each of his 6 starts…The only other Red Sox player ever to do that in 6 consecutive starts in a single postseason is Mike Lowell (2007).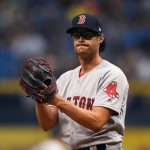 ON THE ROAD AGAIN: The Red Sox are 3-0 on the road in the postseason, having out-scored the Yankees and Astros by a combined score of 28-6 away from Fenway Park…BOS is 44-48 all-time in postseason play on the road.
>>> This is the 2nd time the Sox have ever won each of their first 3+ road games in a postseason (also 3 in 2008).
>>> The only time the Sox have ever won 4+ consecutive road games in a single postseason is 2004 (4).
>>> Red Sox pitchers have allowed 0 HR on the road (105 batters faced), holding opponents to a .179 AVG and .441 OPS (27.0 IP, 17-for-95, 6 BB). 
RELIEF CORE: Matt Barnes (5.1 IP), Ryan Brasier (5.1 IP), Joe Kelly (4.1 IP), and Heath Hembree (3.2 IP) have combined to allow 0 ER in 18.2 IP in the postseason (1 UER)…They have held opponents to 0 XBH and a .069 AVG (4-for-58, 12 BB, 2 HBP).
>>> Against Barnes (0-for-16) and Hembree (0-for-8), opponents are a combined 0-for-24 with 8 BB.
THIS AND THAT: The Red Sox are 5-0 this postseason when scoring the game's 1st run (0-2 when they don't).
>>> BOS has 6 postseason HR, hit by 6 different players.
>>> Dating back to 2017, Xander Bogaerts has hit safely in each of his last 8 postseason games.