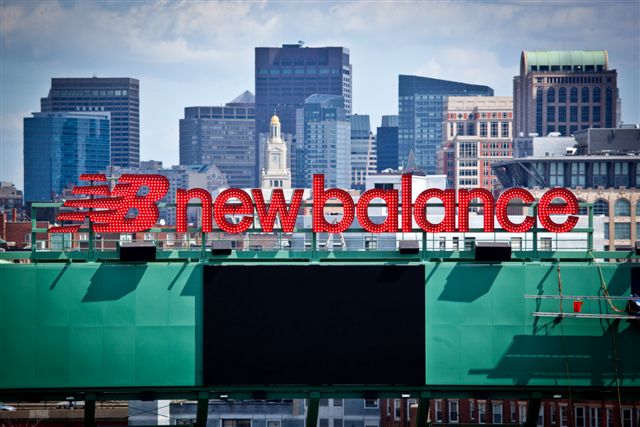 The Boston Red Sox and New Balance today announced a comprehensive, multi-year partnership that recognizes New Balance as the Official Footwear and Apparel Sponsor of the Boston Red Sox.
A new illuminated sign will be unveiled today featuring the global athletic company's signature red logo atop one of the new HD video boards in historic Fenway Park's right field.
A photo of the new signage is being used with this piece.
KEVIN HARRIMAN