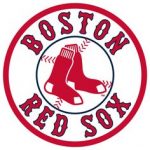 Nathan Eovaldi made quite the impression in his Boston Red Sox debut. The newly-acquired right-handed pitcher tossed seven scoreless innings, giving up four hits and striking out five en route to Boston's 3-0 win over the Minnesota Twins on Sunday afternoon at Fenway Park.
The starter got run support early, primarily from J.D. Martinez, who drove in the three runs for the Red Sox, who collectively smacked 10 hits in the contest. The victory was a full-team effort, with dazzling defense from Jackie Bradley Jr. to Blake Swihart handling his first career start at third base with ease.
With the win, the Red Sox improved to 74-33, while the Twins fell to 48-56.
               RED SOX NOTES (74-33)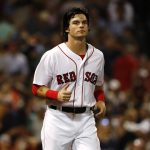 THE RED SOX earned their ML-leading 74th win of the season, improving their ML-best winning percentage to .692.
·       Reached a season-high 41 games over .500, their highest mark since the end of play on 9/29/46 (+54, 104-50).
·       Lead the AL with 11 shutout wins, matching their total from 2017.
·       Have won 13 of their last 15 games at Fenway Park…Their 37-14 home record (.725) is the best in the majors.
·       Their 74 wins are tied for their most ever through 107 team games…Went 74-31-2 in 1946.
·       Marks the first time they have won 74 games over any 107-game stretch since 1949.
·       Are the 4th team in the Expansion Era (1961-pres.) to win as many as 74 of their first 107 games, joining the 1998 Yankees (114-48), the 2001 Mariners (116-46), and the 2017 Dodgers (104-58).
·       Are the 18th team in MLB's Modern Era (1900-pres.) to win as many as 74 of their first 107 games…Of the previous 17, 15 went on to win their league's pennant (88.2%), and 9 (52.9%) won the World Series.
·       The Sox' +177 run differential ranks 2nd in the majors and is their 2nd-highest through 107 games in franchise history, trailing only the 1946 Red Sox (+183).
·       Earned the series victory, improving to 24-7-3 in series this season, including 6-0-1 in their last 7…Are 27-7 in series finales this year.
·       Clinched the season series win vs. MIN (4-3), improving to 11-1-0 in the clubs' last 12 season series dating back to 2007.
·       Improved their ML-best record in day games to 26-5 (.839)…Have won each of their last 10 day games, their longest streak since 2007 (10 G).
·       Red Sox starting pitchers have allowed 0 ER in 8 of their last 11 games, posting a 1.44 ERA (10 ER/62.1 IP) in those contests.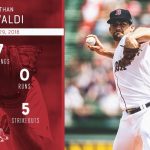 NATHAN EOVALDI (7.0 IP, 4 H, 5 SO) threw 7.0 scoreless innings to earn the win in his Red Sox debut, his 4th scoreless start of the year and 3rd in his last 6 starts.
·       Became the first Red Sox starter to throw 7.0+ scoreless innings in his team debut since Chris Sale on 4/5/17 vs. PIT.
·       In the last 50 seasons (1969-2018), the only other Red Sox starters to do so are Mike Boddicker (7/31/88 vs. MIL), Pedro Martinez (4/1/98 at OAK), Hideo Nomo (no-hitter on 4/4/01 at BAL), Eduardo Rodriguez (5/28/15 at TEX), and Sale.
·       The last Red Sox pitcher with 7.0+ scoreless innings without issuing a walk in his team debut was King Brady on 10/5/1908 vs. the New York Highlanders.
·       Is the 2nd Red Sox pitcher this season to throw 7.0 scoreless innings in as few as 82 pitches (David Price, 3/30 at TB, 76 pitches)…Prior to Price, the last Red Sox pitcher to do so was Aaron Cook on 6/29/12 at SEA (SHO, 81 pitches).
·       Surrendered 8 ER over 2.2 IP in his first meeting with MIN this season on 7/13 at Target Field…In his other 10 starts, has a 2.78 ERA (19 ER/61.1 IP).
·       Allowed just 4 hits, lowering his season WHIP to 0.94.
·       Has issued just 8 BB in 64.0 IP this season (1.13 BB/9.0 IP)…Has a 6.88 SO/BB ratio (55 SO/8 BB).
 J.D. MARTINEZ (2-for-4, 2B, 3 RBI, BB) reached base 3 times and drove in all 3 Red Sox runs.
·         Leads the majors with 89 RBI and 27 multi-RBI games…Has 9 RBI in his last 7 games, 18 in his last 17, and 34 in his last 28.
·       Was his 11th game this year with 3+ RBI, more than any other AL hitter…His last such game came on 7/24 at BAL (3 RBI).
·       Gave the Red Sox a lead with a 2-out, bases-loaded 2B in the 2nd…Marked his 2nd go-ahead RBI in as many games, his 3rd in his last 5 games, and his 19th this season…Was his 12th game-winning RBI.
·       Is batting .750 (6-for-8) with 3 XBH with the bases loaded this season…With RISP and 2 outs, has hit .356 (16-for-45).
·       Also leads the majors with 247 total bases, passing 1,700 for his career today (1,702)…Has 24 2B this season, 2 shy of his total from last year.
·       Ranks 2nd in the majors with a .643 SLG…His .668 SLG since the start of last year is the highest in the majors.
·       Leads MLB with 54 RBI in 49 home games this season…Also leads the majors at home with 144 TB.
·       Has reached base in his last 43 home games (4/12-pres.), a career-long streak, the longest active in the majors, and the longest in the majors since a 46-game stretch by Miguel Cabrera in his 2013 MVP season.
·       His 43-game on-base streak at Fenway is the longest at the venue since Mo Vaughn reached in 43 straight from 9/25/95-6/29/96…The last longer streak at the venue was a 64-game streak by Wade Boggs from 7/20/87-6/15/88.
·       In the last 90 seasons (1929-2018), the only other Red Sox players with 43+-game home on-base streaks are Mo Vaughn, Wade Boggs (twice), Joe Foy, Dom DiMaggio, and Ted Williams (3 times).
·       His streak began with his 7th home game with the Red Sox…Is batting .370/.432/.782/1.214 over the streak.