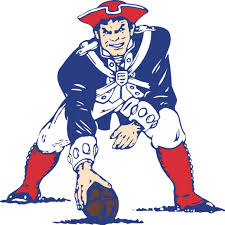 Q: Can you talk about home-field advantage? So much is made of it. How much does it matter in this game, and what are you expecting from the home crowd for this game?
NS: We have awesome fans. It is a real pleasure to play in front of a crowd like we have, but I can't make any more of it than it actually is because the most important thing is how we perform. We know that they are going to come in here giving it their best shot. I don't think it really matters where you are, they are going to be playing well so we need to be playing well, too.
Q: You look at the game last year in Denver. That crowd had something to do with helping them, didn't it?
NS: Yeah, but I don't know if I can make excuses like that. I think that you just play the best you can and keep going.
Q: Can you describe Patriots QB Tom Brady's demeanor in the huddle, and does it change at all as the game gets a bit more intense?
NS: The thing about playing with him is he is very steady. The way that he controls the huddle, the way that he composes himself and things like that bleeds off on all of us. We all just stay focused on the game plan and do one play at a time.
Q: How fast can you guys make adjustments on the offensive line when it seems like they are doing stuff that maybe is getting to you, like last week?
NS: As fast as we can (laughter). A lot of times, you have to go back to the sidelines, and they draw it up, show you what is going on and how to fix it and everything. The next time you come back out, hopefully, you can improve that.
Q: There is no guarantee that you can keep Tom Brady upright, but I am sure that going into the game you are saying, 'The more we can keep him upright, the better it is.' Is it easier to say, 'OK, this is not working, let's run the ball' or is it easier to say, 'This is how we are going to pass the ball'? Is it easy to come to an answer of what is going to keep him upright?
NS: The good thing is they haven't come and asked me what plays to run (laughter). That is probably a reason that we have a lot of success (laughter). With all of that, it just comes to when they call a pass play, I need to block the pass. When they call a run, I need to block the run. I don't have to worry about all of the different 'why' they did this or that.