RED SOX NOTES (70-51)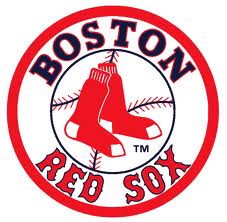 THE RED SOX improved to 13-2 in their last 15 games since 7/31…Earned their 31st come-from-behind victory, including each of their last 3 games vs. NYY, to reach a season-high 19 games above .500…Are the 2nd AL team to reach 70 wins.
· In their last 15 games, lead the AL with 6.27 runs per game (94 runs).
· Have won 9 of their last 10 home games…Own the AL's highest winning percentage at home this season (.650, 39-21).
· Stole 2 bases, improving to 20-1 on the season when recording multiple SB.
· Hit multiple HR for the 9th time in 14 games this month, after recording 7 multi-HR efforts in 27 July games…Are an AL-best 29-6 in games with multiple HR.
· Used 8 pitchers, their most in a 9-inning game since 9/11/16 at TOR (9).
MITCH MORELAND (1-for-1, 2 RBI) regained the lead for the Red Sox with a pinch-hit, 2-out, 2-run single in the 7th.
· Since the start of 2014, leads the majors with a .459 AVG (17-for-37) as a pinch hitter (min. 40 PA).
· In his last 11 games at Fenway, is batting .371 (13-for-35) with 9 RBI.
· Was his 13th multi-RBI game of the season (last 8/1 vs. CLE, 3 RBI)…The Red Sox are 12-1 in those games.
RAFAEL DEVERS (2-for-4, 2 R HR, 2 RBI) gave the Red Sox a lead with a 2-run HR in the 2nd, his 7th career HR in his 19th game…Has 4 HR in his last 5 games.
· Joins Hall of Famers Babe Ruth, Ted Williams, and Ken Griffey Jr. (twice) as the only hitters since 1913 to homer in consecutive games against the Yankees before the age of 21.
· Joins George Scott in 1966 and Sam Horn in 1987 as the only Red Sox hitters in the last 100 years with as many as 7 HR through their first 19 career games.
· The only other ML hitter since 1913 with 7 HR through 19 games before turning 21 was NYM's Ron Swoboda in 1965 (also 7).
· Was his 2nd HR off a left-handed pitcher…Is batting .429 (9-for-21) with a 1.216 OPS vs. LHP so far in his career.
· 6 of his 7 career HR have gone to left or center field.
· Extended his hitting streak to 7 games…Has 6 XBH over the streak (.423/11-for-26, 2 2B, 4 HR).
· Is the 1st Red Sox hitter in the last 100 years to hit safely in as many as 16 of his first 19 games, all before turning 21…Is just the 5th major leaguer to do so in that time, joining Preston Ward in 1948, Roberto Clemente in 1955, Ivan Rodriguez in 1991, and Omar Infante in 2002.
· Has hit safely in 12 of his first 13 games at Fenway, going 20-for-50 (.400) with 10 runs, 3 2B, 5 HR, and 10 RBI.
· Added a single in the bottom of the 8th off Aroldis Chapman, improving to 2-for-2 in his career vs. the left-hander (HR on 8/13 at NYY).
CHRISTIAN VÁZQUEZ (3-for-3, 3 R, HR, RBI, BB) recorded his 7th game with 3+ hits (last 8/1 vs. CLE), including his 3rd HR of the season, a 5th-inning solo shot.
· All 5 of his career HR have come at Fenway Park, including 2 against the Yankees (also 5/1/16, go-ahead 2-run HR off Dellin Betances).
· Is 19 for his last 43 (.442) with 12 R, 3 2B, 3B, 2 HR, 7 RBI in those 13 games.
· Has hit .381 (43-for-113) at home this season, the highest mark in the AL (min. 100 AB)…Is 17 for his last 36 (.472) at Fenway.
· Stole his 6th base of the season and his career, improving to 6-for-7 in SB attempts.
· Scored a career-high-tying 3 runs (3rd time, last 8/1 vs. CLE).
· The Red Sox improved to 10-0 in his 10 career games with 3+ hits.