RED SOX NOTES (102-47)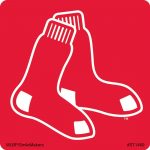 THE RED SOX earned their ML-leading 102nd win of the season, their 3rd-most wins in a single season in franchise history (105 in 1912, 104 in 1946)…Lead MLB with a .685 winning percentage.
·       With 13 games left to play, are 3 wins shy of a franchise record…Their 102 wins are their most since 1946 (104).
·       Their magic number to win the division is 5, with the Yankees and Blue Jays underway in New York.
·       Tied a season high by reaching 55 games over .500…The only other year in which the Red Sox reached 55+ games over .500 was 1912 (+58).
·       Have reached 102 wins in just 149 games, the fastest to 102 victories in franchise history (previous: 150 games in 1912).
·       Are the 4th team in the Expansion Era (1961-pres.) to reach 102 wins in 149 games, joining BAL in 1969 (109-53), NYY in 1998 (114-48), and SEA in 2001 (116-46).
·       Are the 15th team in MLB's Modern Era (1900-pres.) to win as many as 102 of their first 149 games…8 of the previous 14 won the World Series.
·       Are just the 2nd AL team since 2010 to record 102+ wins, joining CLE in 2017…The last AL East team with 102 or more wins was NYY in 2009 (103).
·       Have won 53 games at Fenway this season (49 on the road)…Their .716 home winning percentage (53-21) is the best in the majors.
·       Improved to 15-4 in Interleague games this season, and 20-4 in their last 24 Interleague home games…Are 36-9 (.800) in their last 45 Interleague contests.
·       Are 5-1 in their last 6 games, 8-3 in their last 11, and 12-5 in their last 17.
·       The Sox bullpen threw 4.0 hitless innings of relief…Marks just their 3rd game in the last 4 seasons with 4.0+ hitless IP of relief (9/19/17 at BAL, 7/7/18 at KC).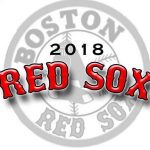 BROCK HOLT (1-for-1, 2B, 2 RBI) hit a go-ahead, pinch-hit, 2-run double off the Green Monster in the 5th inning.
·       Was his 3rd go-ahead extra-base hit as a pinch hitter this season, all of which have been game-winners.
·       His 3 go-ahead RBI as a pinch hitter are tied for the most by a Sox hitter in a single season since 1974, joining Rick Miller in 1984 and Mike Stanley in 1997…Is the only Red Sox hitter since then with 3 game-winning pinch-hit RBI.
·       His 7 RBI as a pinch hitter this season are the 2nd-most in the AL (Daniel Palka, 9)…Are the most by a Red Sox PH since 2013 (Mike Carp, 9; Jonny Gomes, 7).
·       Has 5 XBH in 15 pinch-hit PA this season (.385/5-for-13, 2 2B, 3B, 2 HR, 7 RBI, 2 BB).
·       Has a 1.154 SLG as a PH this season…Among PH with at least 15 PA in a single season since 1974, that SLG ranks 4th (Dwight Smith, 1989, 1.267; Bobby Scales, 2009, 1.214; Matthew LeCroy, 2004, 1.200).
·       Since 1974, the only other AL hitters with 2 2B, 3B, and 2 HR as a PH in a single season are DET's Ben Ogilvie in 1976 and OAK's Matt Stairs in 1996.
·       Is 3-for-6 with 5 RBI in his last 4 games…In his last 25 games, is 17-for-57 (.298) with 11 runs, 2B, 3B, 3 HR, 13 RBI, 9 BB, .509 SLG, and .912 OPS.
·       Is hitting .414 (12-for-29) with a 1.175 OPS in 12 Interleague games this season…Is a .298 career hitter (59-for-198) in 64 Interleague games, slugging .460.
 JACKIE BRADLEY JR. (1-for-4, R, 2B, 2 RBI) tied the game with a 2-out double off the top of the Green Monster in the 5th.
·       The double was originally ruled a go-ahead HR, but Bradley was called back to 2nd base after a crew chief review.
·       Matched a career high with his 30th 2B (also 2016)…His last 3 hits have been 2B, all over his last 4 games.
·       Drove in multiple runs for the 16th time this season…The Red Sox are 35-2 in his 37 games with an RBI this season, including 15-1 in his multi-RBI games.
·       Has hit safely in 13 of his last 14 Interleague games with an AB (.306/15-for-49).
·       In his last 36 games at Fenway, is batting .331/.383/.551 (39-for-118) with 23 R, 15 2B, 3B, 3 HR, 23 RBI.
·       In his last 29 games with an AB, has gone 31-for-98 (.316) with 18 R, 10 2B, 2 3B, 3 HR, and 14 RBI.
 STEVE PEARCE (3-for-4, R) singled to left in the 3rd inning, to center in the 5th, and to right in the 7th.
·       Marks his 16th multi-hit game of the season and 6th with a season-high-tying 3 hits (last 9/4 at ATL)….His teams are 12-4 in his multi-hit games.
·       Is 7 for his last 15 (.467)…Since joining the Red Sox on 6/28, has hit .303 (33-for-105).
 RICK PORCELLO (5.0 IP, 2 H, 3 ER, BB, 5 SO) allowed 3 runs over 5.0 innings, throwing 88 pitches…Earned his team-leading 17th win, tied for 3rd in the majors.
·       Since his 2016 Cy Young Award-winning season, ranks 3rd in the majors with 50 wins, trailing only Corey Kluber (54) and Max Scherzer (53).
·       The Red Sox have won 11 of his last 16 starts, and 13 of his last 20…Are 21-10 in his 31 starts this season.
·       The Red Sox have won each of his last 14 Interleague starts, with Porcello earning 10 straight winning decisions in those games (3.43 ERA).
·       His 10-game Interleague winning streak is the longest active streak in the majors and the longest by a Red Sox pitcher in franchise history.
 CRAIG KIMBREL (1.0 IP, SO) earned his 41st save of the season and the 332nd of his career.
·       His 41 saves are tied for 3rd in a single season in Red Sox history (Tom Gordon, 46 in 1998; Derek Lowe, 42 in 2000; Jonathan Papelbon, 41 in 2008).
·       Has allowed just 1 hit over his last 10 outings, posting a .032 opponent AVG (1-for-31).
 XANDER BOGAERTS (1-for-4, RBI) gave the Red sox a lead with an RBI single in the 1st inning…Also stole his 8th base of the season.
·       Has gone 12-for-30 (.400) with 4 R, 2B, 2 HR, 5 RBI over 8 games this homestand.
·       Ranks 6th in the AL with a career-high 94 RBI, with a career-high 5.14 AB/RBI ratio (482 AB)…His previous career-best was 7.33 AB/RBI in 2016 (652 AB/89 RBI).
·       Has 20 RBI in his last 24 games, 22 in his last 27, and 29 in his last 34…Was his 16th go-ahead RBI of the season, including 8 game-winners.
·       Leads AL shortstops in RBI (94), the most by a Red Sox shortstop since Nomar Garciaparra in 2003 (105).