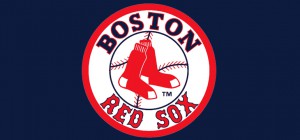 STATE OF THE SOX: The Red Sox have won 4 of their last 5 games, 6 of their last 8, and 9 of their last 13…Their .680 win percentage (17-8) since 5/21 ranks 1st in the AL and 2nd in MLB (LAD, .708, 17-7).
>>> The Sox are 9 games above .500, matching their season high (also 37-28).
>>> At 38-29, the Sox have the same record they had through 67 games in 2016.
STANDING TALL: The Red Sox were the only AL East team to win yesterday…BOS is 1.0 game behind 1st-place NYY in the standings; the Sox have not faced a smaller deficit since being tied for 1st with BAL and NYY at the end of play on 4/18.
WHAT A RELIEF: BOS relievers have not allowed a run in their last 24.0 IP, the club's longest such streak since a stretch of 25.1 IP from 7/11-28/09 (source: Elias)…The only other team with a streak as long in 2017 is LAD (24.2 IP).
>>> The Sox' bullpen ranks 2nd in the majors in ERA (2.75) behind only CLE (2.67).
SMOKY JOE KELLY: Joe Kelly earned the win last night after recording the final 2 outs of the 7th inning…He is 15-0 since 8/1/15, the longest active winning streak in the majors and the 2nd-longest in Red Sox history behind only Smoky Joe Wood's 16-gamer in 1912 (source: Elias)…Kelly's first 10 wins during the streak came as a starter.
GETTING DEFENSIVE: The Red Sox have committed 0 errors in their last 4 games, tied for their longest such streak of the season (also 5/16-19).
FEATS OF MOOKIE: Mookie Betts broke a 1-1 tie with a solo HR in last night's 2-1 win at HOU…It was Betts' 4th career go-ahead homer in the 8th inning or later; each of those 4 HR has come since 8/1/16, tied with Rougned Odor for most in the majors in that time.
>>> Betts' 113 XBH since the start of 2016 lead the AL and rank 2nd in MLB (Arenado-123).