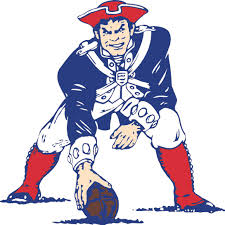 Q: Bill O'Brien said Malcolm Butler was a unique player – what have you seen from him as his teammate?
DM: I would say because no one in person has seen how he operates on a day in and day out basis. Just his competitive level at practice, in games, OTA practices, drills, he's always just competing at a high level, just going hard. I think it's just from where he came from, where he started that gave him a work ethic of, 'nothing's going to come easy.' He has to go out there and get it. He's obviously had great success so far in his career, but it hasn't changed him. He has the same attitude and the great thing is he does it at practice, so we're getting ready to go out there this week, Saturday night. You see him do it at a high level for three practices, so you know he's ready to go. For me being a little older, it's been great just watching his growth and watching him get better day in and day out and just keep putting in the work. I think it's given him the confidence to go out there and play great football. Coming off a season where he didn't do much, then he goes out there and makes a great catch to win the Super Bowl. After that, he's just gotten better and better and he's played against better players. We put him in tough situations a lot and he comes out and he shows that he likes that and he proves that he can do it.
Q: What are the most notable changes you've seen from the Texans since the last time you played them?
DM: Just this season, I mean, we played those guys in Week 3. I think one thing is their tight ends are making a lot more plays now than the first time we played them. The running game has really been working for them, getting Lamar Miller going and really feeding him. I think he had the ball 30 times last game; well, he ran 30 times. I think for us we just have to be ready to go and know this team knows us well. They're going to come in here with a game plan. I think we've changed some since we first played them, so they'll come in ready to do different things that they feel we don't do well just from knowing the coaching staff and how they game plan. So what exactly they'll go to, we're not sure until we go out there and play, but they still have [DeAndre] Hopkins, they still have [Will] Fuller to take you deep and make plays. We were able to do a decent job the first game, but I don't think that's really going to matter for this game Saturday night.
Q: What does playoff time mean around here?
DM: You've got to earn the right to come back to work. I think I've learned a lot – my rookie year, I don't think I really understood that, of how it can just be over that fast. My rookie year bye week, playing in a playoff game, the first playoff game, we lose and it's over. I've always had that perspective since then. You've got to earn the right to come back to work next week. That means putting in everything you have this week then getting out there on game day and finding a way to win, and then resetting and trying to do it all over again the following week if you're fortunate enough to be there. I think the team understands that. It was great to go out there today coming off a couple days off, high energy, ready to go, trying to get on top of everything. You don't have days to fall behind now. There is no, 'We'll get it right then.' We always talk about it throughout the year, 'we'll get better and better throughout the season, we'll get better next week.' There is no next week right now, so we've got to try to play our best game for Saturday.
Q: Has there been any reminder to not look at the fact that you are favored by 16 points this week?
DM: No, I'm going to be honest with you, I haven't seen the point spread for not one game this year. This is honestly the first time anybody's talked about the favorites or the non-favorites. I don't know. Football's not played in Vegas or anything, so I don't really think any of that matters. I can't imagine there are many players in the NFL that check the point spread going into the game, honestly. Like I said, they're trying to earn the right to be here next week and we're trying to do the same thing.