Q: How would you describe the atmosphere in the building as the team gets back to work today?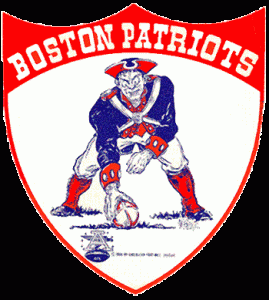 MS: Well, obviously, we feel very fortunate to be in the position that we're in. We're excited about the opportunity that we have on Saturday and I think there's a great sense of urgency throughout the building, understanding that our whole season comes down to this week and this is the best football team that we will have faced all season long. They're playing well. They've really won two playoff games when you think about the situation that they've been in. Everyone's really focused in. There's a great sense of urgency and we've got to have a great week of preparation and see where that gets us.
Q: What does it say about Tennessee's resiliency to see them comeback from a 21-3 deficit on the road?
MS: Well, you can tell they're a group that's together. They play for one another. They have a lot of belief in what they're doing and I think it just says, to me, that they have a great deal of mental toughness. Anyone who's in that type of situation, any team facing an 18-point deficit at halftime on the road in a place like Kansas City, to be able to come out and win that game it says a lot about the characters of the guys on that team. We know that we're going to have to really deal with that team for 60 minutes. Like I said, a team that's playing together and they're a tremendous football team.
Q: Why are you guys so good at ignoring the noise and perhaps even using it as a rallying cry for your next opponent?
MS: Leadership. I think Coach [Bill] Belichick has always led us in a way that's been very direct, to the point, very focused on the task at hand, being able to live in the moment and just take things day by day. I think the leadership combined with the mentality of the men that we've had around here in my time has been tremendous and that helps you just live in the now, focus on things day by day, focus on the things that you can control and take it from there.
Q: Is the attention to detail amplified even more in the playoffs and could that help block out distractions to an even greater extent?
MS: Well, certainly. I think that single fundamental that you've been talking about since OTA's; that's going to be something that can be pivotal in a game like the game we'll have on Saturday. You want to make sure that you've crossed all your T's and dotted all your I's when it comes to those little details because they're going to be the details that make or break the football game for either side. We have plenty to focus on when it comes to football, when it comes to preparing for the Titans and that's where our focus is right now.
Q: What is your reaction the report that Bill Belichick could be interested in the New York Giants head coaching job?
MS: I'm just focused on preparing for the Tennessee Titans with Coach Bill Belichick as my head coach for the 2017 season. I think everyone in that locker room feels the same way. The nature of professional football is tomorrow's not guaranteed to anyone; players, coaches. That's life. Tomorrows not guaranteed to anyone, so we're just going to focus on what we can focus on, control the day, focus on the day and take it from there