Q: Is there anything you learned about your defense's ability to contain Marcus Mariota that you can compare to or prepare for with Blake Bortles knowing that they can both beat you with their arm and legs?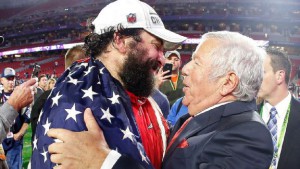 MP: I think Saturday night was kind of, just to speak about that, I think those guys did a good job in trying to execute the game plan for that particular quarterback. It's different every week. Those guys, they're different players. They are both very athletic guys that can run and they do a great job of getting out of trouble and putting themselves in space when they have to to either extend a play or run or gain some yardage. So from that standpoint there's similarities but they offenses are different and the role players around them are different. It's just kind of a different look. You know, everybody is a little different from that standpoint. But I think on Saturday night, I think those guys tried to do a good job of executing the game plan for the most part. There were certainly some instances where we could've been better and maybe a little bit more consistent and we're going to try to make sure we improve on those areas. So as far as Saturday is concerned that is really what I saw from that game.
Q: I wanted to give you the opportunity to address the reports that you and the Lions are close to an agreement on moving on to Detroit after the season ends.
MP: Yeah, you know I'm really just in the same place as I was last week. I went through the process that the NFL allows us to go through and during the bye week I was able to have the opportunity to talk to a couple teams, which I did, and then quickly turned my focus to a very good Tennessee team and now I'm on to a very dangerous Jacksonville team. There's a process involved with that. There's things that the league sets out guidelines and I followed those when I could and fortunately, the good part about it for me is those are set up so that I can really focus on my job that I need to do and that's get ready for Jacksonville.
Q: It seemed like Blake Bortles did a really good job early in that game with something you guys do well and that's getting their offensive players in space and making plays, especially in play action. Did you observe that same characteristic from Jacksonville's offense yesterday?
MP: Yeah, I mean that's Jacksonville's offense in general. I think Blake Bortles does a really good job of understanding the skill players that are around him. So it's going to start with the run game. Their offensive line, we're talking about a really big, strong, consistent offensive line. A group that does a great job of both the run game and the play action game which obviously complement each other. I think they did exactly what they wanted to do and what they've been able to do with giving the ball to [Leonard] Fournette and allow him to get downhill and get those tough yards. He's obviously a very dangerous player so when he does get out in space, that ability to just make those big plays. You're talking about a group that's basically led the league in rushing all year. Very dangerous from that standpoint and then what that allows them to do is open up that space maybe behind the front line there for the play action passes and those big plays downfield. So they're certainly doing a great job of complementing the run game with the play action game, the play action game with the run game. They'll move the quarterback quite a bit. They'll get him out of the pocket, they'll run some boots, try to get him in space and then be able to use his other skill players whether they're moving in the horizontal direction across the field, the tight ends, big targets in that situation also. I think they did a great job of executing that game plan which they've done here the last several weeks. I think, again, and with the ability of Bortles to sneak in a run or a scramble situation, his athletic ability and his ability to run just makes it a very dangerous group.