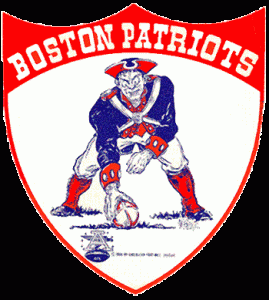 Q: The other day Devin McCourty was talking about the urgency in the red area defense after allowing some big plays. What about your unit comes through in red area defense? What's the key to success with red area defense?
MP: I think Devin made some excellent points there. I think for us we've just got to understand when the ball gets down in the red area, however it happens, it's usually probably something not good that happened before that. So the biggest mindset we've got to have at that point is just to kind of move on to the next play and make sure we focus on the situation that has come up. However the ball got there it got there and we've got to go out and perform that next play to the highest level of our ability. That's one of the biggest keys for us is that if we can make sure that we're dialed in on that particular play, that particular situation, you don't let a bad play or something maybe previously that happened distract you or interrupt you from focusing on the situation that is now currently at hand. That's when you can lead to another bad play. I think for us we're just – obviously any time the ball is on the field we're trying to stop them and particularly in the red area we're trying to keep them out of the end zone. Make sure we're trying to execute whatever the call is at a high level with everybody on the same page. I'll just say this again for our players, and Devin McCourty's a great example of someone who's an extremely strong and great leader for us, and certainly in that situation down there where those guys have a lot of different things they have to recognize and communicate and get everybody on the same page with. Those guys, him and Duron Harmon and Pat Chung from the safety standpoint, down into our linebackers, Kyle Van Noy when he's out there certainly and Elandon Roberts. Those guys have to really tie everything together from the coverage to the front, from the run game to the pass game and that's critically important for us down there.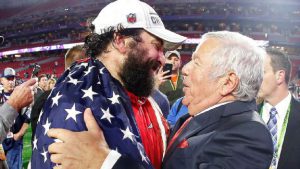 Q: For a defense that plays a lot of different things on a week-to-week basis, it seems like Malcom Brown's versatility makes it easier for you when deciding how you want to attack each week. Does that seem right to you? As a coordinator, how much do you value putting together those plans every week?
MP: Yeah, I would say, again, with Malcom, he's certainly someone who's kind of been here for a little bit now and understands what we're trying to do week in week out. I think he's someone that works really hard at what we do and understanding full concepts of it. Him being able to understand it and move into different positions certainly does give us some flexibility there. All of our guys kind of, they have to have that in front and in the back end so all of them do have to be able to play in different roles and different positions based on whatever the offense puts out there or whatever our game plan is for that particular week. Malcom, in general, I would say is someone that really studies hard, works hard, tries to understand the opponent. [He's] a guy that has really improved throughout the course of the season. I think Coach [Bill Belichick] had mentioned he got a little dinged up but is someone that even though may not necessarily been on the game field every day was very involved and active with game plans and studying and opponent review and technique work and things like that and trying to help his teammates get better. From that standpoint, when you've got a guy like that that's really kind of dialed in every single day to what you're doing, you know that he's going to improve. You can put a lot on him. You can trust him to really understand what you're trying to do that week and he'll go out there and try to execute it to the best of his ability. It may not be a great, ideal situation for him. He understands that if he's got to go into a different position, but he's going to go out there and give you everything he's got. In particular for him, when a guy demonstrates that ability to really try to take ownership for what you're doing and understand that even when you're not even in the situation where he can play, that's when you really trust a guy to go out there and execute it when he does have the opportunity to play.
Q: Elandon Robert plays at a million miles per hour and sometimes he has some incredible hits and tackles in the run game, but sometimes he might over run the play. Is it hard to teach a player not to run 100% flying down the field on every play but rather to sometimes to play more within himself?
MP: I would say in general as a defensive football player I think it's all going to be the same no matter who you are. Elandon plays extremely hard. You love his aggressiveness, his hustle, his pursuit, the way that he steps on the field and really – I mean the idea is to go get the guy with the ball and you're trying to get there as fast as you can and probably in a thousand different ways, especially as a linebacker. That particular position you're not necessarily in different contact with anybody right now but you might have somebody up on you quickly where you've got to make contact with them and get off and run and find the ball and run to the sideline or come downhill or drop into coverage and then break down towards the ball if it's thrown short or break deep if it's thrown deeper. So you're angles are completely different on every single play. Your contact points are completely different on every single play. You've got to really have a skill set that's unique. Something that you can find that ability to transition to drive on a ball carrier when you think you can go quickly to tempo the ball when you think you've got to slow it down. E-Rob does a great job of just kind of studying opponents, understanding their strengths and their weaknesses. Sometimes you're going to have some good, clean angles or hits where there's nobody in your way and sometimes you're not and that can throw you off balance a little bit and you might miss something here or there. We're always going to try to prevent that. We're going to try to make sure we always take good and proper angles, especially tackling and when we're in pursuit. It could be coverage also. It's all the same. It's all related into fundamentals, skill sets and understanding your opponent. Sometimes those guys, you've got to give credit. Those guys across the ball, they're pretty talented players. They're very quick, very fast, very elusive and sometimes you've got to make a decision to take a shot and try to get them quick and sometimes you've got to try to take a good angle and slow it down and make sure you've got a good wrap up and a good hit. But that's all a part of being on the field and trying to understand the tempo the game is being played at. We're certainly going to try to make every tackle that we can and we're going to try to be as close to them as possible and get everybody to the ball. Certainly when you have everybody hustling to the ball it gives you a little bit more freedom to try to take some of those shots when you can.