Q: It seemed like there was more pressure brought from the secondary in the second half. Also, James Harrison seemed to be used off the line of scrimmage, almost as a middle linebacker at the initial alignment. Would that be an accurate characterization and what was the thought process on that?
MP: It's probably a pretty good mix of both the first half and second half. I can't really pin down the second half was more one thing than the other. I think really if you look at it I just think those guys executed everything a little bit better than what maybe we had done earlier in the game. Obviously, they gave us some problems early in the game that we had to try to handle. Really a lot of it for us was just trying to settle down, play the game, communicate and be aggressive and play our fundamental stuff a lot better, which I finally think we started to get to towards the fourth quarter obviously as we were moving into the game. Might've appeared that way maybe but I think it was pretty balanced overall.
Q: In situations where you do decide to bring a defensive back in pressure, what is it that makes Patrick Chung a good choice to be that guy?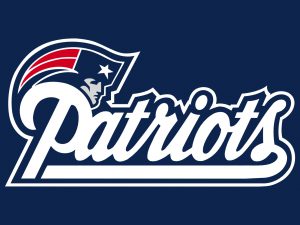 MP: Well just in general, you know Pat is one of those guys, like we do with a lot of different players, that's in the box area or he might be close to the line of scrimmage. So if you're trying bring guys, whether they're defensive linemen, linebackers, safeties, corners, whatever it is, you're trying to bring guys that in general may be close to the line of scrimmage. So in some of those situations he's down there a little bit. Some of it is just Pat being a great football player. He's just a great football player. He's a natural. He has great instincts and he does a lot of really good things out there on the field for us. We try to do a balance of a lot of different things. We try to do the best we can to execute at a high level. It's really nothing more than trying to play better.
Q: There were a few pictures taken after the game where you were on the field lying in the confetti. What was going through your mind in that moment?
MP: Well after the game, after the game was kind of over and everything kind of settled down, actually I had my son here at the game. He hasn't really been to a lot of games. He's been to two. So that was kind of his second game and he wanted to go play in the field. So we played a good game of touch football. He beat me four-nothing so he kind of out-ran me there a little bit and made some good plays on me. I couldn't catch him. Just fun to have him out there running around and just seeing the excitement that he had to be out on the field. That's always just kind of a special little moment for myself and him and my wife.
Q: What makes Trey Flowers so special when it comes to stamina and keeping his level of play so high?
MP: I'll say this just in general about Trey and you can really attribute it to, I don't know if you want to call it stamina or work ethic or whatever you want, but his continual grind at the game, the way he approaches it and the way he works at it. There was definitely a point in practice this week I distinctly remember where we kind of offset periods with the offense and doing some different things there and you look all the way across the field and there's Trey Flowers working on his fundamental technique. He's going through the drills by himself and then that starts to catch on and guys want to get down there and they want to do the same set of work. Just him and his continual work ethic that he portrays every single day in the building and preparing for the games on Sunday. That's really what I think in the end helps him when it comes to game time. It's just his approach during the week to try to make himself the best that he can and the most prepared that he can to play that game.
Q: On the series that ended with Stephon Gilmore's pass breakup, Marquis Flowers had an impressive pass breakup on a ball intended for Leonard Fournette down the sideline. Then on the James Harrison sack, I was wondering if you could tell me what you saw and how that developed?
MP: Certainly that last series there they had a big play to kind of move field position on us, got the ball down there on the plus side of the field. In that situation we had to really try to do the best we could to get on them and defend what they were doing at that point. Certainly the sack, that was a great play for us to really try to get them into some negative situations there and get them off track. Just think it was some good combination of some rush and coverage of those guys doing a good job of executing the rush. Through the course of the game doing a good job of studying the opponent and making sure that they knew where they were at at that point and just to be able to get some pressure on the quarterback, which they did. I think the coverage was obviously a part of that too. Those guys did a great job of executing that and getting some tight coverage on the receivers. Again, just with the play on Marquis, just to do a good job with the fundamentals there to take the [running] back. They're obviously a dangerous offense. They had some really good scheme plays and some ability to get the ball out in space and take advantage of some matchups which they were definitely going after. Marquis did a good job of understanding what the situation was. Not all situations are the same so in that deal he kind of recognized what it was looking like and where they were trying to go with the ball. So that was good.