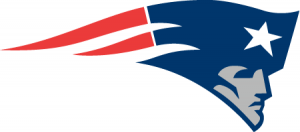 On how feels to be back in New England
"Anytime you can win a game, it's always huge. I always try to make the most out of the opportunities.
On returning to New England
"It was pretty cool. Last week I thought I was going to be on IR. It's just been a surreal week for me.
On his shoulder
When [Head Coach] Bill [Belichick] called me after they said they claimed me, at first I told my agent to tell no teams to claim me because I was still trying to get the surgery or whatever. When Bill called after they claimed me, I was fuck.. and then he was like 'What's going on? I told him and then we had a quick conversation and then I told him I'll think about it and I'll call you back. Even then it wasn't just 'Hey, you want to come play?' It was let me just call you back in a few minutes and let me think about it and regroup because I don't even know if I went through the seven stages of grief yet, I'm probably on step three, but I think the group of guys on this team couldn't be a better place for me in what I'm going through right now and my situation. It couldn't have been a better place, all of the familiar faces and things like that and it's good to have those guys around.
On what made him decide to play for New England
"It wasn't where I was, it was about the injury. It was one of those things where I talked to six or seven doctors about it and it could go either way. It was one of those things I felt I should get fixed and then after deciding to get it fixed and getting waived, you've got that vengeance in your heart and you're just like alright are you going to do it? OK, fuck… let's go ball."