You probably know Luke Hemmings from chart-topping pop rock boy band 5 Seconds of Summer (or 5SOS, to their fans). You know, the band that broke the internet back in 2014 with their breakout hit "She Looks So Perfect". But I'd wager you've never seen him quite like this. The concept of a solo album is no stranger to many of these already-successful musicians looking to carve out another layer of fans in a more personalized style (just take bandmate Ashton Irwin, who released Superbloom last year). But rarely is a record this tight from start to finish. What the dynamic (and gorgeous) Luke Hemmings has managed to do, is acknowledge the insecurities most humans relate to, but then push his listeners to dive back in and examine why they run from things that they shouldn't.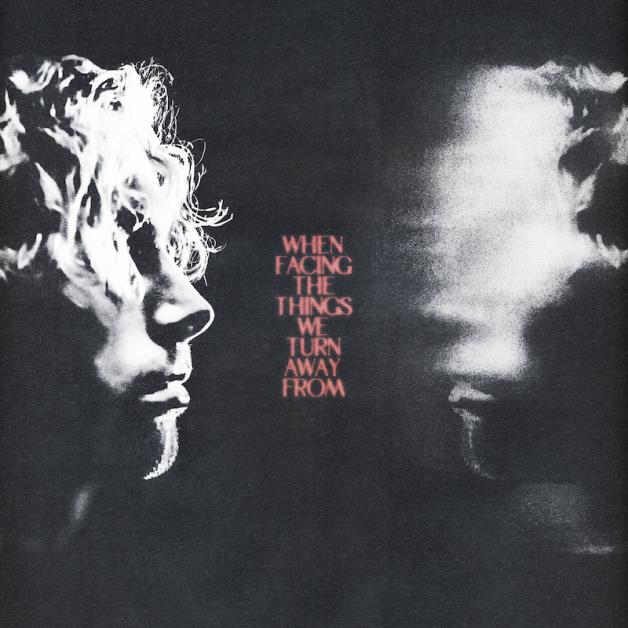 This album is equal parts poetry and a warm hug, laced with poignant ideas and clever sonic moments that build a complex ecosystem of growth and maturation. Without further ado, let's dive head-first into When Facing The Things We Turn Away From:
1. Starting Line
Ambient piano chords open this lead single, somewhere between magic and mystery, a fresh start bouncing off the keys. "In and out of focus / moments that I keep" are the opening lines that situate the listener in medias res (the middle of the plot). The orchestration builds as Hemmings sings "I think I missed the gun at the starting line" which has been sitting in my head since I heard it. There's this pervasive notion that the speaker is dissatisfied with where he is in life, and that somehow, he didn't know when and where he was supposed to start. There's a tense anger floating below the surface, despite the bright, summer-y feel of the tune as a whole. "Take me alive / make me a liar / don't look away until it's gone" are the fighting words fending off the frustration felt as the song melts into the next. Solid start to a powerful album.
2. Saigon
This song sonically picks up where the previous one left off. I love the open, bright quality of the chords leading the way into the next moment. And then the name-drop of the album in the chorus? Forget about it – so good. I feel like that's something you don't see often in albums. Usually there's a title track, but rarely a name-drop like this. I also enjoy the clear sensory images described in this song like windows and the function of memory and consciousness. Multi-layered harmonies carry the high-end of the mix bouncing off the lower bass notes and tying together everything else in between. Treble-y guitar notes fill the space in the bridge as Hemmings sings "turn away" over and over again, to illustrate the human tendency to want to get away from the things that challenge us.
3. Motion
I keep thinking this song is part two of the previous one, which is kind of what I noticed about the previous songs as well. Hemmings is doing something very interesting here – he's written and ordered the songs in such a way that makes each one almost indistinguishable from the others. That's a unique sort of method, because I feel like most fans want different vibes and moments, but there's a bigger message at work here. He's trying to show us that each moment is more or less, the same – and usually, only the context changes. This is indicative of the sonic moment, and the way motion from one place to another (literally, or emotionally) is often indistinguishable. "There's some things that I'll never know / searching for a miracle" shows the struggle to be something in a world that moves independently of what you manage to do (or not do). Unrestrained, potent, angst in one sonic package continuing from the previous ones leading to a stark and sudden end.
4. Place In Me
This is the first song that feels like its own entity. Deep harmonies begin the glittering, melancholic atmosphere that feels like midnight. "I never meant to start a war / I was just dead wrong" conveys regret and sadness, with a distinct desire to make things right. Acoustic guitar takes the lead, with articulate notes filling the space alongside velvety vocals filled with longing. "Now with my eyes wide open / I'm nothing but a fake" is such a sad perspective, but the self-awareness is worth applauding. The song itself reads like a ballad, but also feels a lot like an apology. It ends with a calm sense of acceptance amidst the apology, as it grows into something bigger than itself.
5. Baby Blue
This song reads like the morning after the dark midnight of "Place In Me". A much more danceable beat greets listeners with "I'm on my way to Wonderland / take off my suit and wander in" which is equal parts wistful and nostalgic. Glittering melodies layered up against synthesizers are a really pleasant mix. Each of these songs have strong 80's influences – but I really don't mind it, not at all. It's so ambient and comfortable to curl up in for a nap, or a deep dive into your own mind. There's also a very cleansing quality to this one – maybe it's the childhood wonder or the awareness that things don't have to be the same forever to still be amazing.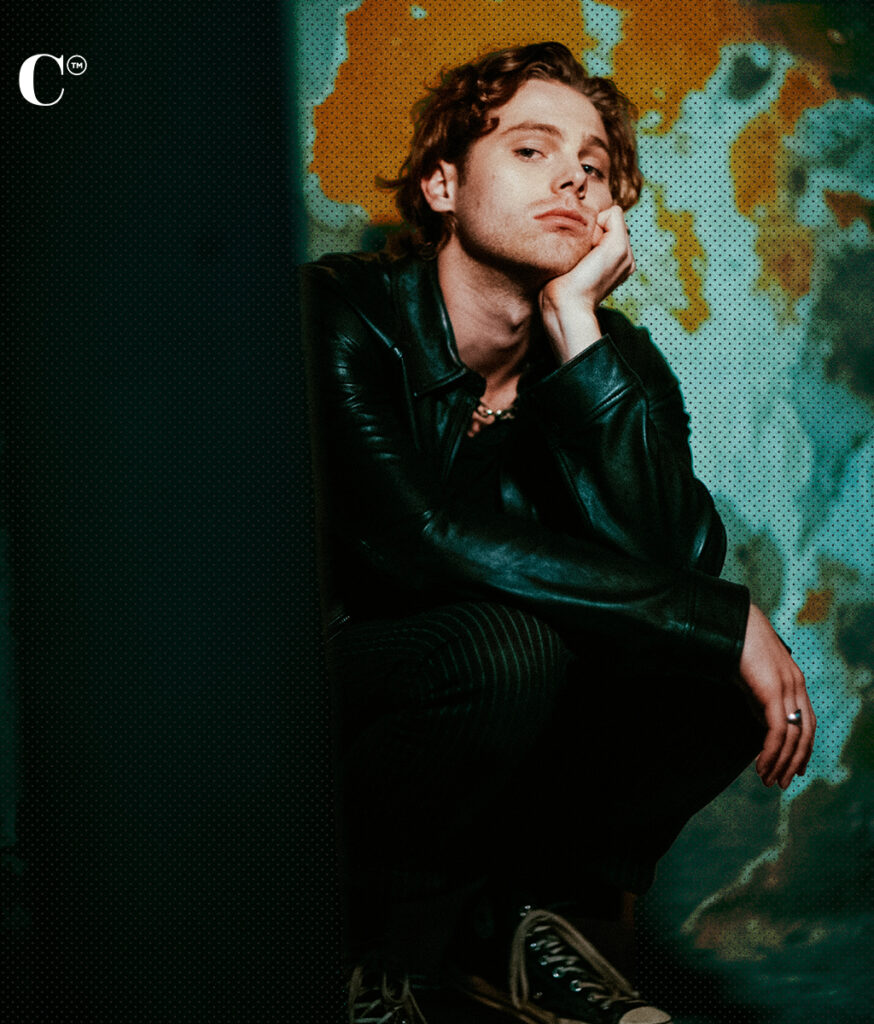 6. Repeat
Easily the most stripped-back song of the album thus far, "Repeat" feels like a homemade demo with just acoustic guitar and Hemming's raw vocals. "This is all we are" leads into a chorus that would fit easily on a Crosby, Stills & Nash album. There's something about the tonal range that blends with the country-feeling log cabin cottagecore aesthetic of the tune. The speaker in this song is questioning who he is and who he wants to be. As the song progresses, the mix grows with the addition of a decadent string section, elevating the mix to a new stratosphere. I also love the theme of identity, and playing this into the passage of time: "You seem so damn familiar / But I just can't place the name / You're staring in a mirror But your face won't stay the same." This one is a strong contender for being my favorite so far.
7. Mum
This one has a dark quality – which is the exact opposite of what I would expect given the title of this song. It's filled with regret and longing, and the stadium-sized chorus is a giant cry for help. It's also an apology to his mother, for things that he feels he should have done differently. As far as I know, Hemmings' relationship with his mother is a healthy one, but this song sheds light on perhaps the deepest things he questions about himself in the wake of shooting to worldwide fame at such a young age. "Don't you know I'm too young / don't you hear me calling you / nothing hurts me now". Wow, just wow. Glittering articulations fill the bridge with new ideas and a bright, futuristic feeling.
8. Slip Away
The stripped-down acoustic trend continues with this one, as listeners are treated to more diary entries set to music. "Now I'm looking for escapes like I knew I would" has an interesting tone to it, like a dual-sided sense of self that transcends past and future. This entire album, in fact, seems to exist in the place between truth and fantasy, reality and dreams. As the line continues to bleed into the background, listeners are treated to a new place they can retreat into as they feel themselves growing and changing alongside the speaker of these song-poems. "Drowning out the fires as I'm lying here awake / I can feel you slip away as I knew you would" is heartbreakingly sad, but I know that moments like this often giveaway to something bigger and better on the other side.
9. Diamonds
A haunting melody layered up with piano chords and a faster-paced drum beat creates a new feeling on this album – the first song that feels like the embodiment of hope. "I'm on the way out / losing the dream / I feel it crash down / down on me" aren't hopeful lyrics per se, but I love the way Hemmings is brave enough to question his current reality in favor of building something even bigger and better. This is also a real contender for being my favorite on this album, and I genuinely have no idea if I'll even be able to pick one at this point. The bridge section is cognizant of some of the best moments of "Starting Line", bringing an untenable sense of cohesion to the album as a whole. I also love the clever word play of "I'm so much older than I ever thought I would be" with "I'm so much colder than I ever wanted to be".
10. A Beautiful Dream
True to its name, this song feels like a hyper-real dreamscape somewhere between awake and asleep. The sonic elements are echoed, and a little garbled (bringing a sensation like being stuck underwater). The harmonies are absolutely ethereal, with a throbbing, droning bass adding some much-needed depth. Science-fiction sound effects à la Stranger Things take center stage in an explosive frenzy. The lyrics aren't always intelligible, but I can tell this song (like many of the others), is a lot more about the feeling than the meaning. Intriguing vocal recordings are littered throughout it, which bring an air of mystery. This slightly shorter song seems to function a bit like an interlude to the end of the album.
11. Bloodline
A much more mellow song, "Bloodline" is a calm reflection on the music thus far. Another stripped-back tune of just piano chords and harmonizing vocals, there's something really ambient about it. I also love the repeated theme of running, layered up against the opening track "Starting Line". Hemmings is revisiting the visceral notion of running, and now questioning why he even panicked in the first place, because some emotions are inevitable. There's also an intriguing pause after the chorus, leading to the outro: "The halls are closing in / If I knew from the start / would it change a thing?" More abrupt stops are off-putting, but I think that's the whole point.
12. Comedown
"All my life I've been beating this horse / beating these same old wishing bones / hoping they bring me back to course" is the central theme of this piece, and it's such a good place for the album to end. He's not fighting it any more – he's learned that life is what it is, and crying about things he cannot control is futile and needlessly exhausting. It carries the same calm cadence as the previous songs, with the signature orchestra leading the way like a light in the dark. This song feels like the clouds parting after the storm, a new beginning just waiting for the speaker to take it. It would also function beautifully as the ending credits for a coming-of-age movie. The ending is surprising, as drum beats liven up the mix alongside the emotional vocals and dramatic orchestral swells. Gorgeous, simply gorgeous.
I can honestly say that I didn't come into this album with any particular expectations. "Starting Line" gave me the sense that there would be some kind of ambient, internal struggle that was a far cry from the pop-punk bubblegum stuff 5SOS released back in the day. And don't get me wrong – I loved that stuff too. But there's something to be said about this more mature, adjusted Luke Hemmings that has transcended what most people probably expected from him, given the backlog they were likely more familiar with. This album is a war cry begging listeners to give themselves a fighting chance at being bigger, better, and more powerful than they ever imagined they could be.
Stream When Facing The Things We Turn Away From on YouTube HERE and Spotify HERE.
Angelina Singer
angelinasinger.com
angelina320@icloud.com
@angelinasingerauthor