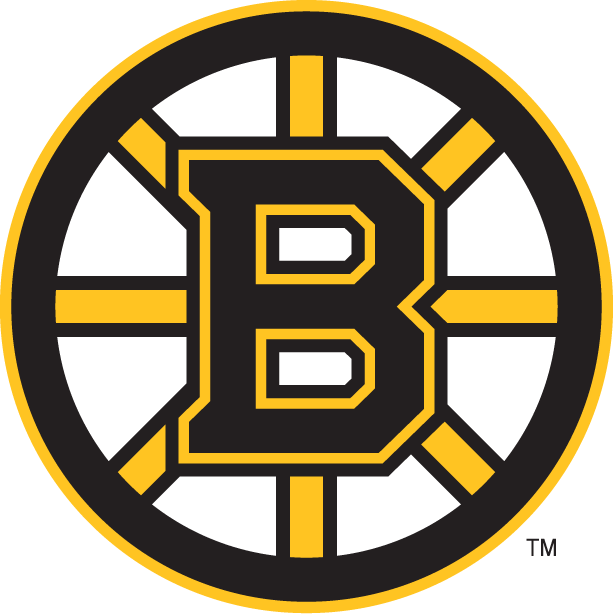 BOSTON BRUINS FORWARD MILAN LUCIC
On if it helped the chemistry that the line was set-up with a right-handed centerman…
Well, just naturally when you're with a right-handed centerman his first look naturally is on his forehand so it's been like that for the last three, four years here where I've played with right-handed centerman so you get used to that. You being their first look and you want to be an option for them. I played with Pevs [Rich Peverley] a lot last year after Nate [Nathan Horton] got hurt and it was good that we were able to get rewarded tonight.
On the effect the line changes had…
Well, it was starting to get really frustrating going as long as I did without a goal.  You try so many different things, you keep pushing and pushing and when things start not working, you start second guessing yourself and I finally created – It was great play by Jordy [Jordan Caron] to beat the pinch there and Pevs [Rich Peverley] gave me the pass and I just wanted to take it to the net and was able to finish it off. My game is pretty simple so it doesn't really matter who I play with, I'm expected to play a certain way and I play the same way no matter who I play with.
On being reunited in the third period…
It was good, it wasn't too long that we were apart so obviously we were pressing to tie the game there and it was a good job by Bergeron who got set-up by Dougie [Dougie Hamilton] to get that goal there but I think we're a big part of this team and we need to definitely step-up our game and there's 17 games left starting on Wednesday and we want get our game to where it needs to be in order to have success in the playoffs.
On what allowed finish on that goal as opposed to what has been going on lately…
Yeah, it was almost like I wasn't even thinking it was one of those things that when you're scoring you're not even really thinking about it so my only thought to my head was take the puck to the net and I was able to open him up. He played really well, Reimer, the last two games, you've got to give him credit, he plays real well post-to-post and that's why I decided to go in the five-hole there.
On what the frustration when leaving the ice after the power play goal…
Well, two pucks went through my feet and then when the puck came down at me it jumped over my stick so it all goes back to, it was getting really frustrating these last couple games where everything's almost like, am I an inch ahead or am I an inch behind or a step behind? And that was kind of why I felt like I wasn't getting any not even shots on goal, shots on net, not even getting any opportunities, so just one of those things where sometimes you just show some emotion and you try to vent it out.
On how frustration mounts in a slump like this…
Well, you try not to be frustrated, you try not to let your frustrations lay on your teammates, you try to remain positive but it was definitely coming to a point where it was hard to and like I said you start second guessing yourself so usually it's not a pretty one that goes in that gets you out of your slump but I think you look at that goal there, I think a big things was, I was moving my feet on the play and I was able to create a lot of speed and when I move my feet I give myself a lot more opportunities.
On if it is tough hearing the criticism people put out…
You try not to listen to it that's the main thing and like I said you just want to do whatever you can to get yourself out of it so hopefully, hopefully this is a step in the right direction where I can get my game going.
On if it felt like wheelhouse when the puck was found on the stick…
Yeah, definitely. I knew I had to step on the defenseman there so like I said, my main focus was just beating him and getting the puck to the net and once I saw him going to that far post I knew I had a good chance beating him five-hole.
On if the new contract weighed on him and put more pressure on himself to do better…
Well, you always have expectations on yourself and you want to get better every year as you get older and as you start reaching your prime you want to continue getting better and it's no secret but it does add a little bit of pressure on you. But you can't really think about it, if you think about it too much then that's when things aren't going right for you. So like I said, you try not to think about it and just go out there and play your game.
On how when the second chance for a goal was indicative of him being focused on the effort and what he was doing out there and not on anything outside the realm of where the mind needs to be…
Yeah, exactly so I was focused too much on scoring instead of like what you were talking about, just getting my feet moving and trying to create speed and then taking the puck to the net so when you start feeling good about yourself and you're not really thinking too much about scoring it just kind of happens naturally so like I said, you hope that it's a step in the right direction and you can build off it.
On the emotions of relief when the puck went in…
Definitely relief.  You start thinking positively again and like they say, the monkey is off your back, so yeah it definitely in mind after the goal I had a lot more positive thinking so it was good to get it.
On if catching Montreal is any different going into Wednesday night…
This is the third time in a row that we have played them and all for the third time it's for first place in the division it just makes for a much better game.