If you've never heard music by this local gem of a songstress, then you're in for quite a treat. She even won Motif Magazine's Best Album of 2021 award. With heavy influences in folk, pop, and everything in between, Lauren King is as humble as she is talented. Building melodies and instrumentation around tropes that most people can relate to, listeners can practically taste the saltwater in this song off her newest album, The Wolf is Back. I especially enjoyed the dramatic energy in this otherwise relaxed summer tune, further dramatized by the presence of Lauren's older self.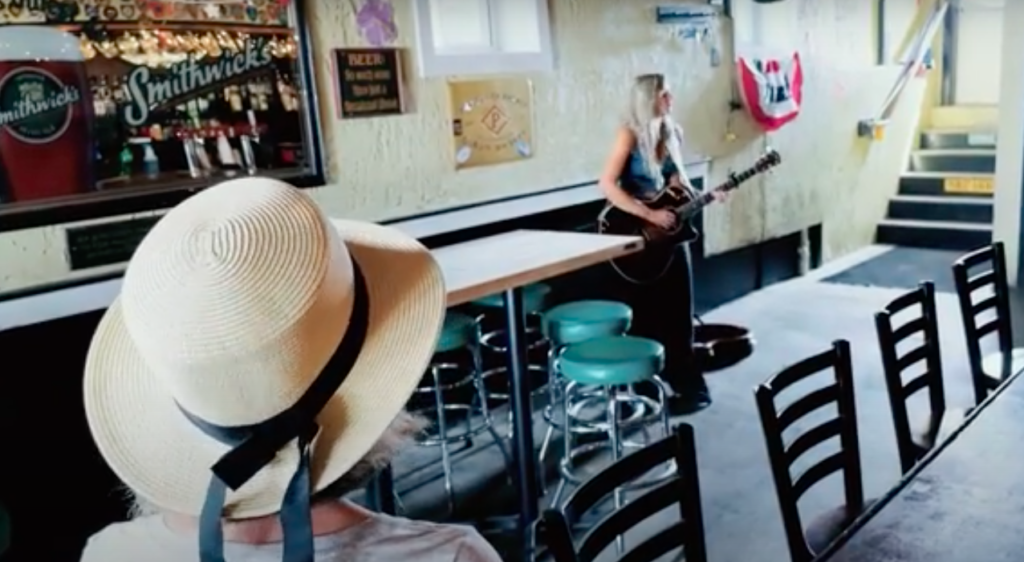 The voyeuristic nature of this concept, paired with the briny salt air and the folk-beats brings about a reversed nostalgia. I viewed this as a glittering foil to the reverse of this concept – Lauren seeing her younger self as presented in the concept video for the title track of the album. You can watch the video to "The Wolf is Back" HERE.
Sonically, airy piano chords and guitar blends seamlessly with a sprightly violin, further elevating the entire experience. Lauren's smooth vocals are as dynamic as the instrumentation – I appreciated her emphasis on the most poignant lyrics "holding my heart like a loaded gun". Playing with tone and emotion, I also noticed the way her tone trails off on lyrics like "Isn't it nice to be innocent and in love" – which allows the listener the space to remember their first love. But there's still an undertone of frustration. Almost like the current, Lauren is struggling with something and feverishly searching for the keys to her own future while griping at the mistakes and disappointments of her past. This is also reflected in the suspenseful chord leading into the choruses (which are much brighter in contrast).
On the videography side of things, the beach shots are especially striking. Lauren plays the part of a timeless nautical badass (for lack of better term, I suppose). With her dress flowing in the undertow, the concept resolves with her facing her future self head-on. And in that moment, something about the limitations of time and space are carried away with the sea glass. Although not blatant, I sense a good dose of magical realism in this video – which seems to ebb and flow with the ocean currents.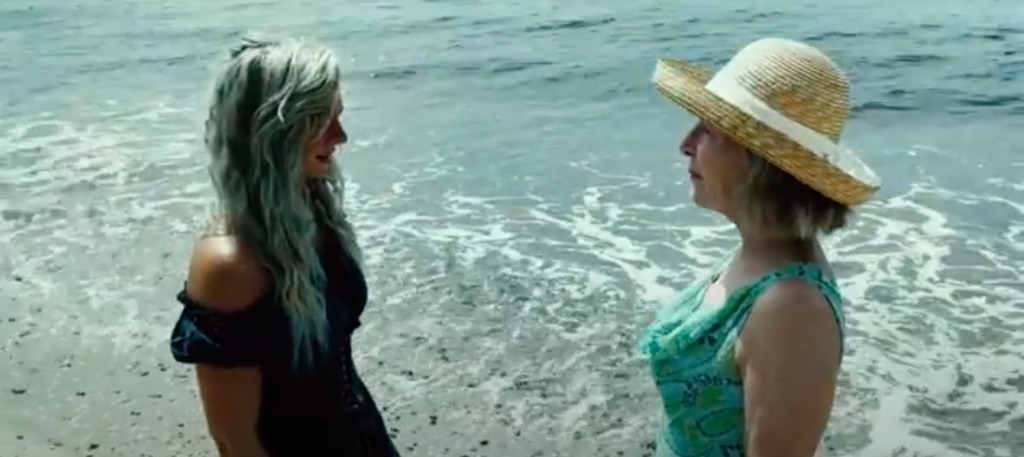 Once again, Lauren King hits the sweet spot where introspection meets growth. If you too, are still finding your place in life, listen to this latest track – a perfect finish to an endless summer of possibilities and fleeting youth.
Watch the concept video for "Isn't It Nice" HERE and learn more about Lauren King on her website HERE.
Angelina Singer
angelina320@icloud.com
Facebook/Instagram @angelinasingerauthor