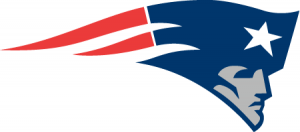 Q: How different was it to end a victory on a bus to Colorado Springs and unwind there as opposed to taking a long flight home?
KV: I mean there's not really a big difference. It doesn't matter. After a win you're just feeling good and glad you won.
Q: Are you looking forward to spending the week there and preparing to play the Raiders? How will you use that experience to prepare and how different will that be?
KV: It draws the team closer. You're spending all day with them, you're eating every meal with them and so you get to know teammates better and have a better time.

Q: During the last season and a half, the team has been undefeated on the road. What preparations do you make other than regular game planning that makes team so tough on the road?
KV: That's a good question. I think it's just an attitude that we bring that we have as a team. We just want to be road warriors and it shows we're ready to play and we're focused and it's always fun to win in someone else's home.
Q: Have you ever done this before prior to joining the Patriots where after a game you don't fly right back?
KV: This is actually the first time I think. Yeah, this might be the first time for me.
Q: You probably don't hit often during practice but what do you seen when you watch James Develin? When you see some of those collisions, what's your thought and are you ever glad you're not on the other side of those?
KV: Well you're tripping to think we don't hit at practice. [James] Develin is a truck load. He works hard and does his job really good. Any time you see his effort from the practice field on to the game you're happy for him.
Q: Why has the defense been so good at adjusting to different personnel groups on the field at different times?
KV: You've got to give it up to our coaches. Our coaches put us in good positions to succeed. They have a system to where they put what they need out on the field at the right time and we just try to execute it as best as possible and the 11 guys we have on the field, it doesn't matter. They know what needs to be done to play at a high level.