Kate Upton Covers SI Swimsuit Edition…Barely
by Kristy Spinelli, BSD Correspondent
"The 2017 SI Swimsuit Covers have been revealed. Welcome back, @KateUpton!" the official Sports Illustrated Swimsuit account tweeted.
"Wow, so honored and excited to be back with @SI_Swimsuit in an issue that celebrates beauty and confidence in all shapes & sizes!" Upton tweeted after the announcement.
On Valentine's Day night, Tuesday, February 14th, Kate Upton was revealed as the 2017 Sports Illustrated swimsuit issue cover model on ABC's "Jimmy Kimmel Live!" Upton says she only learned she was on the cover the day before the reveal.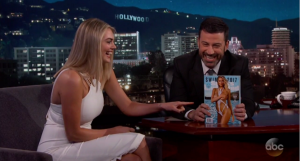 Jimmy Kimmel had the first interview with Upton after making the announcement during the broadcast.  Upton, 24, joined Kimmel as a guest that night and pointed out that this is her third Sports Illustrated cover, but that Elle Macpherson holds the record with five.  The new edition was on newsstands on Wednesday morning.
Although no one can deny Upton looks gorgeous on all three "Swimsuit" SI covers, people are having a hard time getting over one tiny little problem…she isn't actually wearing a swimsuit for any of them.
Even ELLE magazine tweeted:
"Kate Upton is pretty much naked on three different Sport's Illustrated Swimsuit Issue covers, no swimsuit in sight: http://ellemag.co/Cpe14kO ?"
If people are going to take issue with anything in the 2017 Swimsuit Edition, we need to look at why Serena Williams or 63-year-old Christie Brinkley didn't land the cover…they are also in the same issue.   With this particular issue being slated as a celebration of every age and every body type being accepted…we are assuming someone is very smart at SI to know what will REALLY sell a magazine.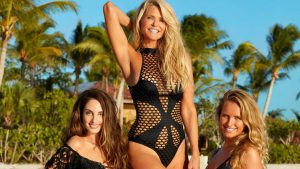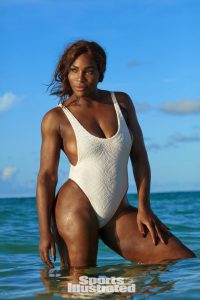 "Kate Upton Engaged to Detroit Tiger's Pitcher" by Kristy Spinelli