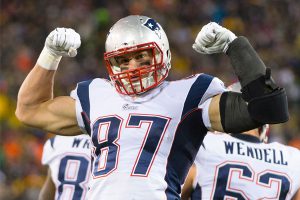 Q: What have you seen from Rob Gronkowski this season in terms of his run blocking and catch radius? Have you noticed any facets of his game that have improved from previous years?
JM: Well, Rob, he works really hard at all the areas of his game. That position, as we've talked about before, requires a lot of those players because they're used in so many different roles and have so many different things that they're responsible for. He definitely has tried to improve as a run blocker. I mean, he's always been a pretty good run blocker because he wants to do it, he enjoys the challenge of it and understands that there's always going to be good matchups on the edge and that he's got to really rise to the occasion at times and play against good outside linebackers or defensive ends. That's something that he's always been excited to try to do. I don't really think I see any difference in his catch radius. It's always been huge. He's such a big guy with such a big wingspan and he's got really good hands and he's a really good athlete. That gives him the ability to catch the ball away from his frame at his size. Rob was in protection the other day a little bit, also. Like I said, we've asked the tight end position to do so many things here, and Rob works hard each week to try to understand his role in the game plan, improve in the techniques that he can use in whatever aspect of the game that he's being used in, and that's a credit to him.
Q: What has allowed the offense to improve in the screen game in the last couple of weeks?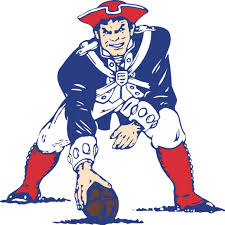 JM: Well, I think, there's a few things. Screens are team plays, for sure. You need a lot of people to do their job properly on a screen play in order to have it be productive, and the screen is rarely scripted in terms of you're going to get this look, and he's going to be in this spot, you've got to block him there. There's a lot of different things that can happen on screen plays because it's a reaction play for the defense. They may start one way and then all of a sudden go somewhere else, so our people that are out in front trying to block for the screen have to react, as well. Our runners do the same thing – based on where the blockers are or where the defenders are, [they] may have to run a little different spot on the field. And then, obviously, you're hoping for the defense to rush on those particular plays because anytime you call a screen, you usually only have one option, and that's the guy you're throwing it to. You know, there's a little luck involved. Sometimes it can be hit and miss, but I think the effort on our offensive group as far as to try to improve our productivity when we have a good opportunity has really been there and our guys have put in a lot of extra time and work in practice to try to make those things go. They care about that part of our offense, just like they care about every other one, and we did have a few productive ones the other day in the game.
Q: Tom Brady has thrown an interception in five straight games. What do you see going on there?
JM: Well, I think interceptions, and in many cases turnovers in general, there's usually a lot that goes into one of those plays. Our execution, regardless of the outcome, is really what we're focused on whenever we do something that gives the defense a chance to take the ball away. So, it can go from protection breakdowns, to route technique, to coverage reads, to ultimately the final decision, and our focus is just strictly going to be on trying to see if we can't prepare our guys and really execute a little cleaner in all areas so that we can eliminate the opportunity for the defense to touch the ball. It shows up as a quarterback statistic. I think of it more as a team statistic, and we're just going to try to coach that better, starting with me, and trying to make good plays and put our guys in position to do their job properly and keep the ball moving forward and keep possession of the ball most importantly.
Q: How do you coach a player on this, especially Brady who has been playing for 18 years? Does he know what he needs to correct, or are there still teaching moments?
JM: Nobody protects the ball better than he does. He knows what to do on every play that he's out there running. Like I said, sometimes there are little things here or there where we can maybe help eliminate the opportunity for a defender to touch the ball. Like I said, really it's a team play. There's plenty of things that go into those plays being turnovers, and it's certainly not just the quarterback, so we'll coach all of our guys as well as we can to try to avoid those situations from coming up because there's nothing we want to do more on every play than take good care of the football.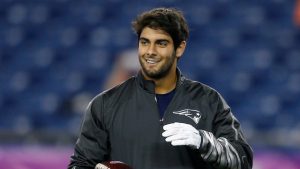 Q: Have you had a chance to see how Jimmy Garoppolo is doing in San Francisco?
JM: I haven't really seen any of the – you know, maybe a clip or two on TV, but I haven't been able to watch the games, obviously. But, happy for him. He's obviously doing a good job for them in making the most of his opportunities. I would imagine everybody that knows Jimmy is really happy for him and his success.
Q: Garoppolo has been executing a lot of situation football, like two-minute drills and game-winning drives. Does it warm your heart to see him executing like that?
JM: Like I said, I haven't really seen a lot of that. But, you know, I'm happy for any and all success that he's having.