OFFENSIVE COORDINATOR JOSH MCDANIELS CONFERENCE CALL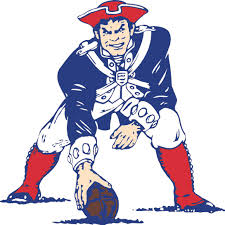 Q: What do you think Tom Brady meant yesterday when he said on the radio that the offense was struggling to find their rhythm?
JM: I think there are a lot of things that go into finding a rhythm in any phase of the game, but offensively, our overall level of execution and consistency of that execution is really, to me, what defines rhythm. What you're looking for is [to] continue to make positive plays and drive the ball down the field, and if you're doing anything that kind of deters that from happening, then that certainly is going to disrupt your overall rhythm on offense as a whole. So whether that is a penalty, some type of a negative play in the running game, a sack, a negative screen play, any of those things could certainly affect your rhythm. And we've got to do a better job of coaching and executing to try and stay away from those negative plays and negative situations that obviously put you in more negative situations to convert on third down, which the more of those you're in, the more difficult it's going to be to stay in a rhythm any point in the game.
Q: Do you think Brady is at his best when he's getting rid of the ball quickly?
JM: I think Tom's at his best in a lot of areas. Certainly he can do that very well. I think there is a lot that goes into that though. You can't just do the same thing over and over again and expect it to work in this league. There are too many good players and good coaches on the other side, so you've got to try to do some things that give you an opportunity to do that. At the same time, there are certain defenses and schemes and players and coaches that try to take those things and those opportunities away from you in different ways, and when they do, you've got to try to take advantage of maybe some other weaker aspects of the coverage if that's what they're trying to take away and stop. So Tom can be effective doing any number of things in our offense.
Q: Was that trick play specifically designed for the Eagles? If it wasn't, was it originally designed with Julian Edelman and Dion Lewis filling the roles of Danny Amendola and James White?
JM: You try to do those things against the best look or the look that gives you the best chance for success, and whether it's, you know, you put it in that week and you get comfortable enough to call it that week in the game, that's certainly possible. There's an ongoing I would say flow of those types of ideas as the season progresses. Sometimes you put them in for different games and maybe don't get to it, don't call it, the right situation doesn't come up, and you continue to practice it. And then at some point, the right time comes up and you use it, and anytime we do any of those types of things, you have to have numerous people practice it. So I think there are a lot of different people on our offense that have worked those different types of scheme gadget plays, whatever you want to call them, because you never know what may or may not happen during the course of a game. If somebody has an injury, hopefully you can have an opportunity to back something up. Sometimes that's not possible, but I think we had a number of people practice that play and it just so happens it ended up being James and Danny doing the ball handling on that.